Some Things That Will Almost Certainly Happen in Sports in 2013
What's in store (maybe) for LeBron, the reloaded Dodgers, and the NHL's beleaguered fans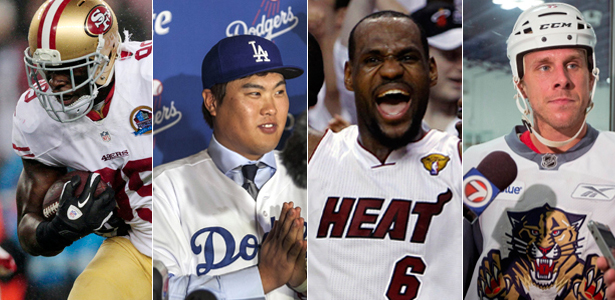 AP Images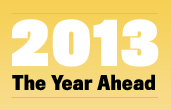 Atlantic writers preview the stories, trends, and ideas to watch.
See full coverage
Nothing is harder than trying to predict a championship so far in advance that you don't even know who's playing. Which means that nothing is dumber than publishing those advance picks for all to see. Luckily, almost nobody will remember any of these predictions when the time comes to see them all proven horribly wrong.
Also, by necessity, just to keep my sports pundit cred intact, each of these should be read with the implied disclaimer "Assuming everyone stays healthy." That said, every last prediction is a surefire, rock solid cinch to come true.
The Patriots and 49ers will make Super Bowl XLVII a rerun, kind of.
There's no question about the best game so far this NFL season. That would be two weeks ago. The 49ers and Patriots played a Sunday-night thriller in the Boston rain, with San Francisco withstanding a furious New England comeback to win 41-34. Everyone said it looked like a preview of Super Bowl XLVII. Everyone was right. Pick both teams to wind up at the big game in New Orleans. Also figure that game to look a lot like their first meeting. Colin Kaepernick will throw four touchdowns again, with a pair of them going to Michael Crabtree. Tom Brady will throw to anyone with hands, passing for more than 400 yards. In a strange coincidence, the final score will even be exactly the same, 41-34. This time, though, the Pats will be on top and named NFL champs. Again.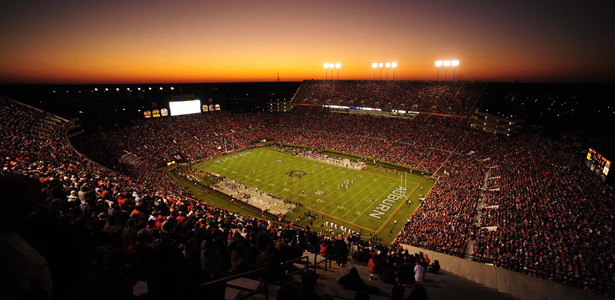 The NCAA will spend lots of time in court
Tyler's Branch's cover story for The Atlantic last year was a watershed, bringing a flood of calls for change to the lie of amateurism. In 2013, the NCAA will see those waters rise. Especially in California, where a lawsuit against the organization is moving along nicely. The suit has 15 named plaintiffs including former college basketball stars Ed O'Bannon and Bill Russell, alleging that their names, images, and likenesses were illegally used by the NCAA. Newly opened court documents showed that the NCAA knew video-game manufacturer Electronic Arts made products with characters matching "as closely as possible the real-life characteristics" of players. The players, of course, get no cash for it. Just as they get no money from all the replicas of their jerseys sold, or the trading cards with their pictures on it, let alone the ticket sales and TV revenue. That's because the NCAA makes all student-athletes sign forms relinquishing any rights to compensation for their name or likeness. In perpetuity. The lawsuit alleges doing so is a violation of anti-trust. If the courts agree, the NCAA's house of cards could come down. The much-discussed ascendency of the super-conference will finally be at hand. Meet the new boss?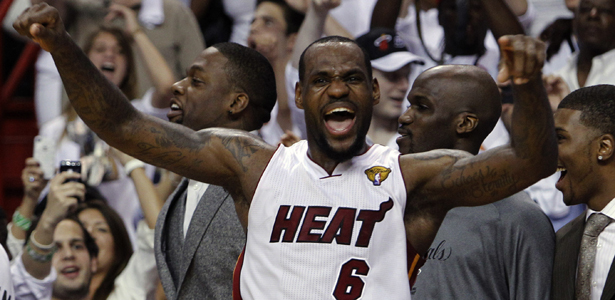 The NBA Finals will also be a rerun, kind of
Games are happening now, but the NBA season starts in earnest after the mid-February All-Star break, when teams begin pushing for the playoffs. When a champion is finally crowned in June, expect another party in South Beach. The Thunder will come out of the Western Conference again. This year, even without James Harden, OKC are better on both sides of the ball. OKC's offense is scoring more per possession, at a rate of 114.1 per 100 possessions. That's good enough to lead the league. The Thunder's margin of victory is also league-leading at 9.5 points per game. Defense? Oklahoma City allowed 96.9 points a game last year, but just 96.3 so far in this campaign.
But it's LeBron's world. Durant and company will find that out, just like last year. Why wouldn't the Heat repeat? James is the world's best player. Last season he finally got his ring, plus a Finals MVP, which knocked the monkey whispering "You can't win the big one" off his back. Besides, Dwyane Wade is looking ageless again. Ray Allen usually wakes up around payoff time. There's no one in the East to stop them; not woeful-looking Boston, not even the Knicks with Amar'e Stoudemire back. The Thunder should put up a better fight. But it'll be two straight for the king.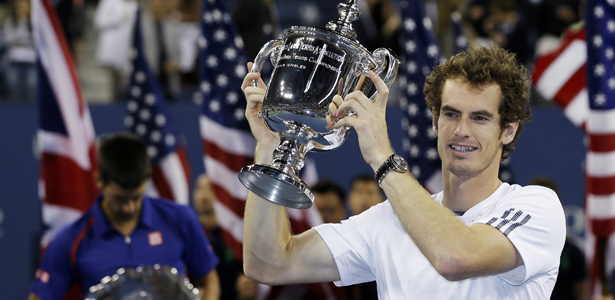 Tennis has a transition
Call it a changing of the guard. Roger Federer, 31, cut his schedule for 2013 because he's now at that point in his career where winning majors are all that matters. Rafael Nadal hasn't played since an injury at Wimbledon, missing the Olympics and US Open. Young stars like Novak Djokovic and Andy Murray, both 25, are hungry to rule. The result is a blissful parity in the top ranks. That's why we are picking a different player to win each major. Federer, fresh early in the season, will win the Australian Open. Nadal will win at Roland-Garros and flame-out everywhere else. Currently ranked third in the world, Andy Murray will win at Wimbeldon. Because it's only right. In 2012, he got all the way to the finals but lost to Federer. A few weeks later at the Olympics, Murray won gold on those same grass courts. Then he went to Queens and beat Djokovic to win the U.S. Open, becoming the British man to win a Grand Slam singles title since before World War II. If he could win it all at Centre Court this year, in front of the Royal box, it would be bigger news than the birth of a heir to the British throne. Which, incidentally, might also come about the same time.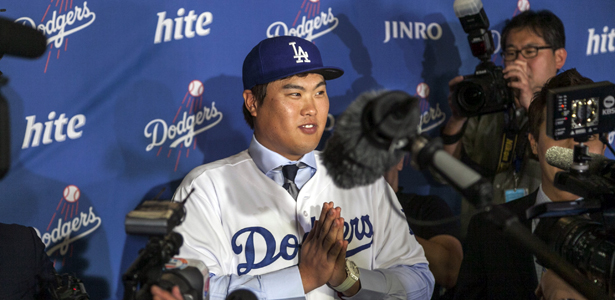 Dodger blue wins with cash green
The 2013 World Baseball Classic starts the first weekend in March, with first-round matches set for Japan, Taiwan, Puerto Rico, and San Francisco. It's a safe bet that the players will enjoy themselves at the surprisingly successful WBC as much as the fans enjoy watching. In July, though, MLB gives us the All-Star Game at Citi Field, the Mets' home ballpark. It's a safe bet then, given the ASG's ho-hum festivities and Manhattan's dazzling nightlife, the players will enjoy the experience much, much more than any fans who watch.
Picking a World Series winner is easy. Take LA. The Dodgers finally have new owners. They are, one might say, affluent. Having paid $2.15 billion to buy the house that O'Malley built, they have had a off-season shopping spree to decorate it. They traded with the Red Sox for Josh Beckett, Carl Crawford, Adrian Gonzalez, and Nick Punto. They nabbed Hyun-Jin Ryu, signed Zack Greinke. It goes on, and the bottom line is an Opening Day payroll nudging up near $250 million. Your World Champion San Francisco Giants? By comparison, they laid out a paltry $131 million in 2012. It is true, as Ecclesiastes says, that the race is not always to the swift, nor the battle to the strong. But that's always a good way to bet it.
No one will win the Stanley Cup
The NHL doesn't own the Stanley Cup. Not really. It was officially donated to the Canadian government by its namesake Lord. The NHL has controlled who got the Cup since 1947, but the hardware technically belongs to a group of trustees.
Only twice before has the trophy not been awarded in a given year. Once was 2004-05, because of the last NHL lockout. The other, in 1919, was because of an influenza epidemic that killed millions.
With the current labor fight likely to bring another lost year, a member of the Canadian parliament has had enough. Brent Rathgeber said the Cup should be awarded to the country's best amateur team. A group of amateur players made a similar suggestion during the 2004-05 lockout. An out-of-court settlement said the Cup's trustees have the option—but not any obligation—of awarding the prize to another team if there is no NHL champion.
Yeah right. There will be no Cup awarded, and the NHL will have cost fans a second lost season. Not even influenza could do that.