Sketching Out 'Psycho': Production Storyboards From 15 Beloved Films
The blueprints of some visionary directors' most iconic scenes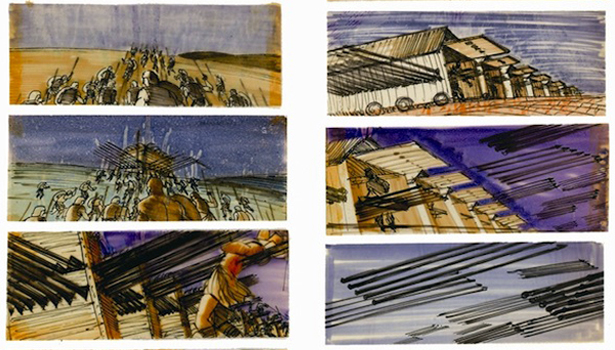 AMPAS
New biopic subject Alfred Hitchcock was one of the first studio directors to rely heavily on storyboards in production of his films. He would map out his distinctive set pieces using drawings that show exactly what will be in the frame and any movements the camera might make, and would then create them on set, often shot for shot. The filmmakers who followed with an eye for sharp camerawork (from Scorsese and Spielberg to the Coens and Nolan) frequently do the same.
With storyboards on my mind lately thanks to their use in both the opening sequence and the climax of
Argo
, I decided to put together a gallery of some storyboards from iconic movies. (Special thanks to the folks behind the
"Drawing Board" column of the DGA Quarterly
, where we found several of the storyboards to follow.)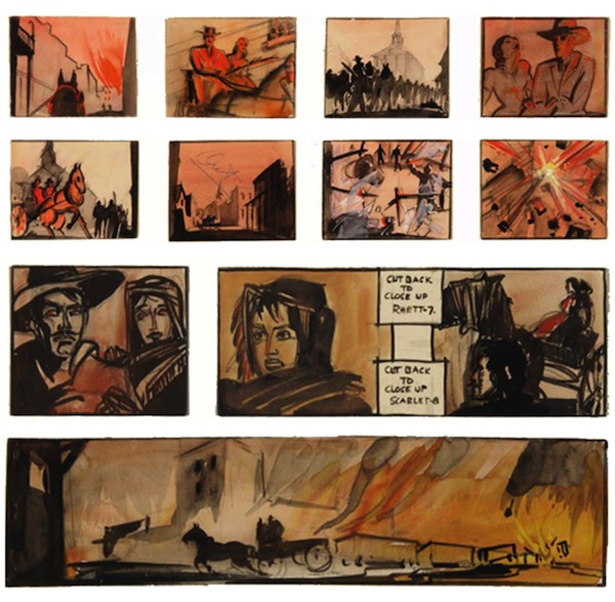 Gone With the Wind (1939)
Director: Victor Fleming
Storyboard Artist: William Cameron Menzies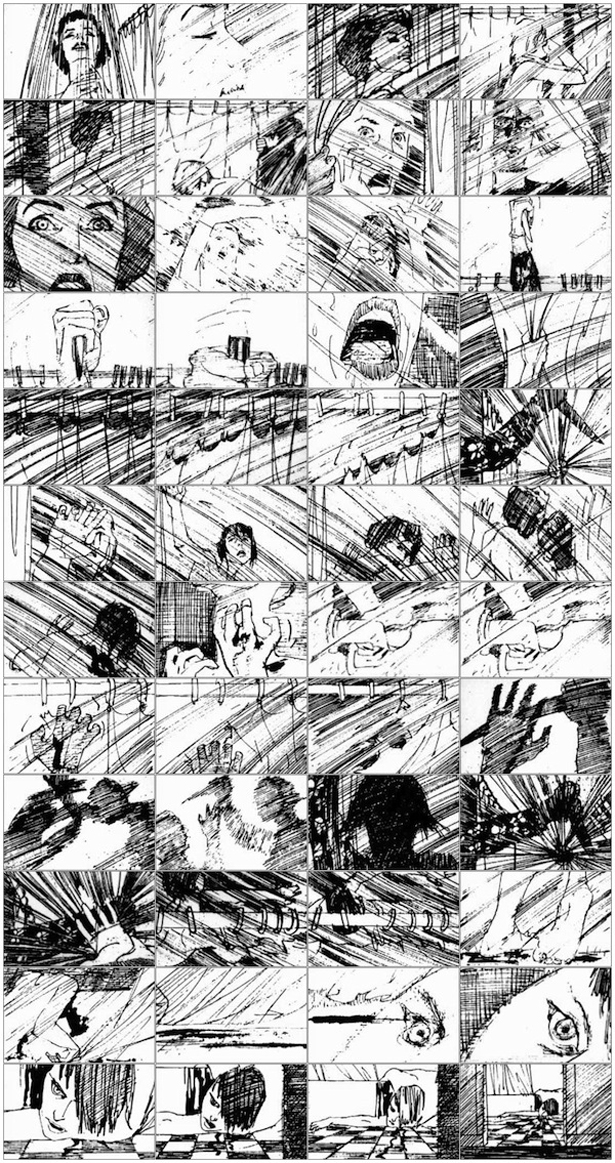 Psycho (1960)
Director: Alfred Hitchcock
Storyboard Artist: Saul Bass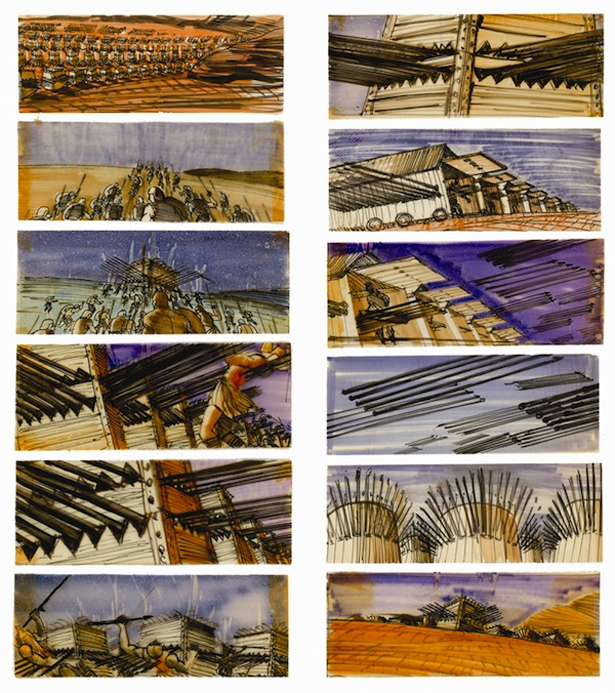 Spartacus (1960)
Director: Stanley Kubrick
Storyboard Artist: Saul Bass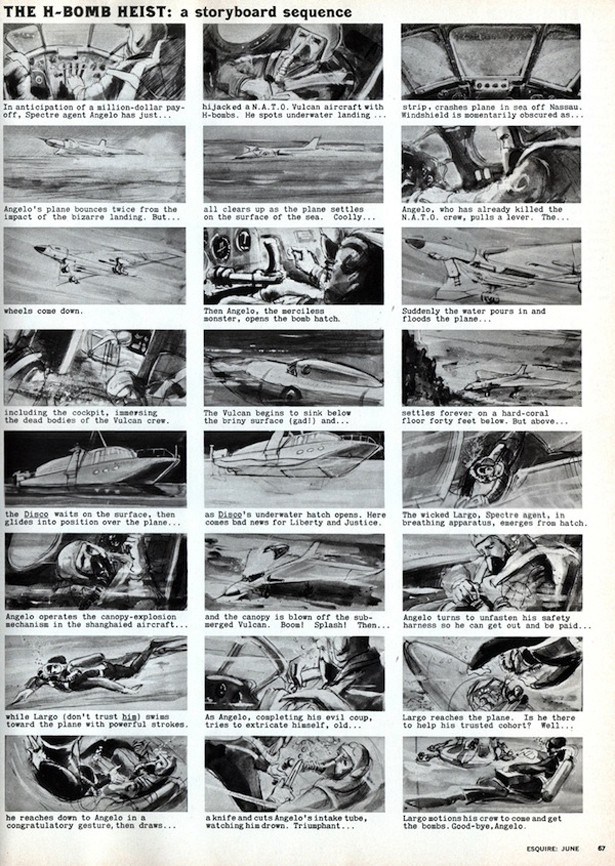 Thunderball (1965)
Director: Terence Young
Storyboard Artist: Unknown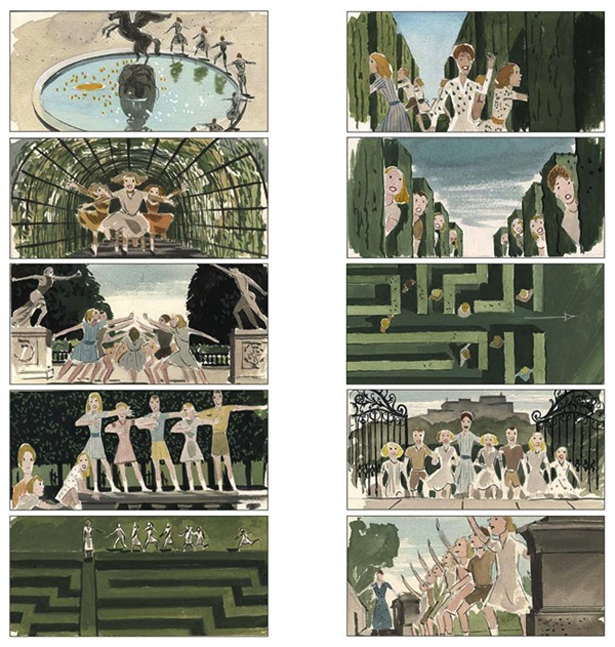 The Sound of Music (1965)
Director: Robert Wise
Storyboard Artist: Maurice Zuberano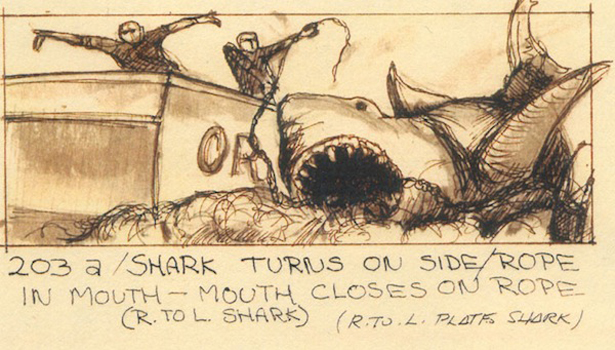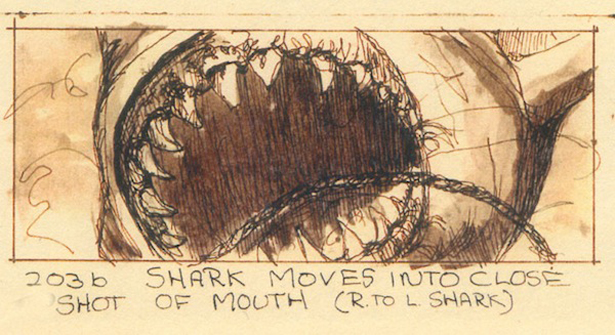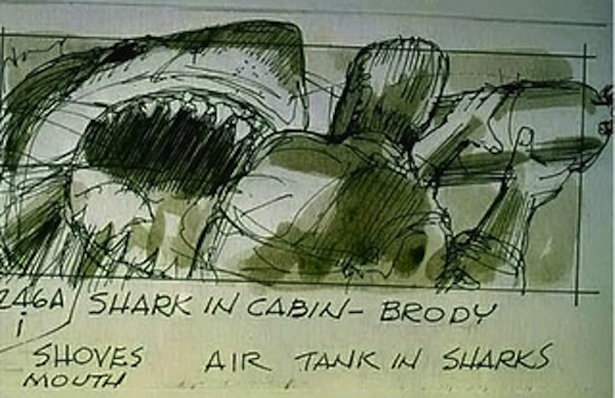 Jaws (1975)
Director: Steven Spielberg
Storyboard Artist: Joe Alves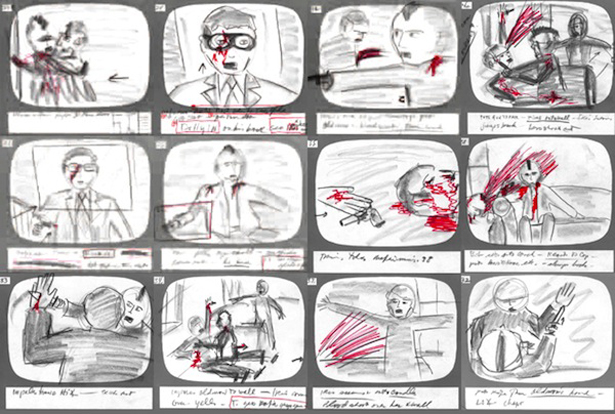 Taxi Driver (1976)
Director/Storyboard Artist: Martin Scorsese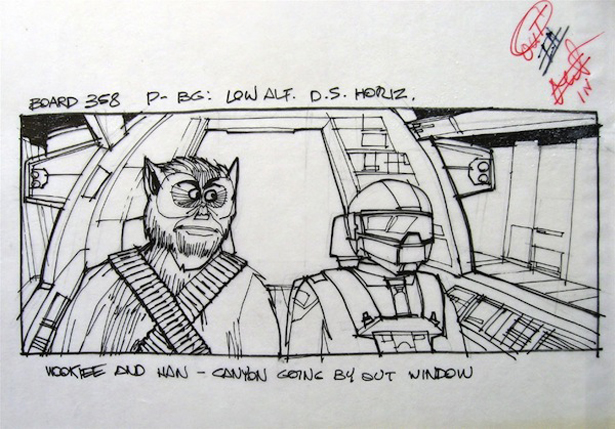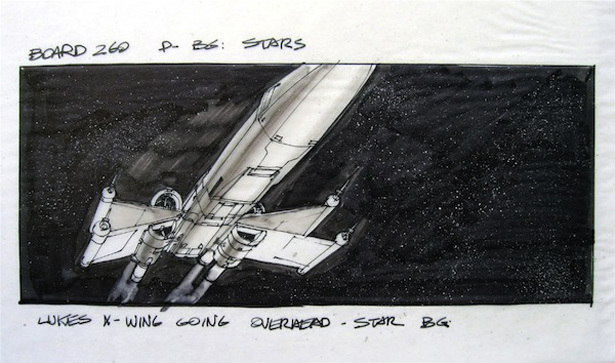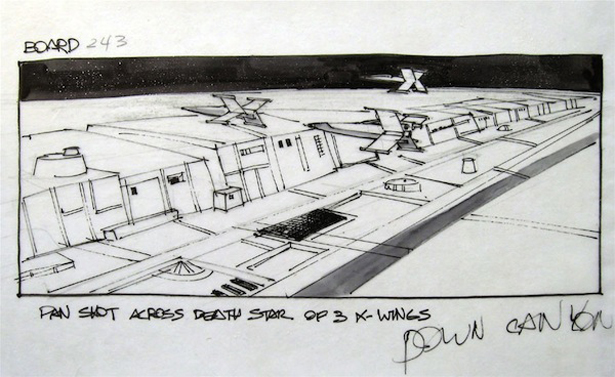 Star Wars (1977)
Director: George Lucas
Storyboard Artist: Joe Johnston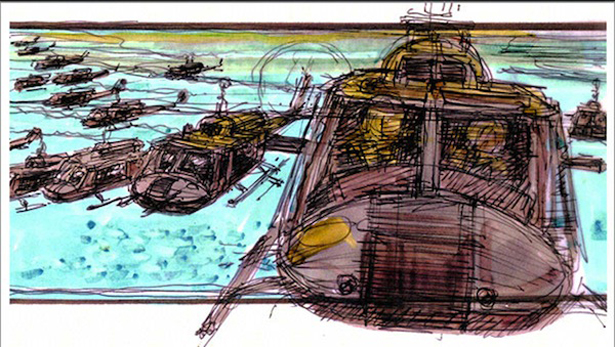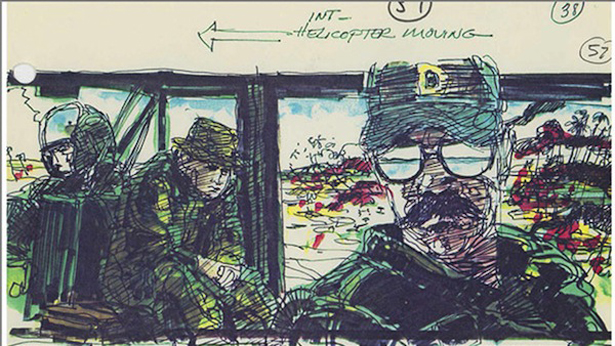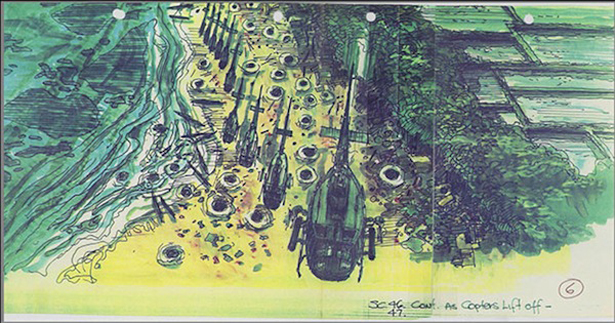 Apocalypse Now (1979)
Director: Frances Ford Coppola
Storyboard Artist: Dean Tavoularis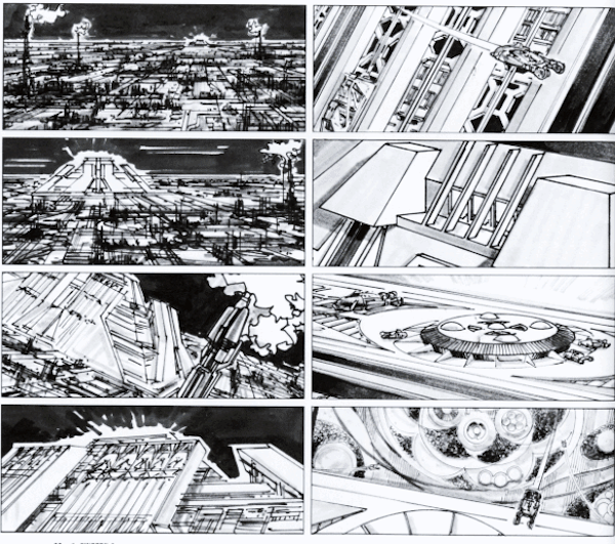 Blade Runner (1982)
Director: Ridley Scott
Storyboard Artist: Tom Cranham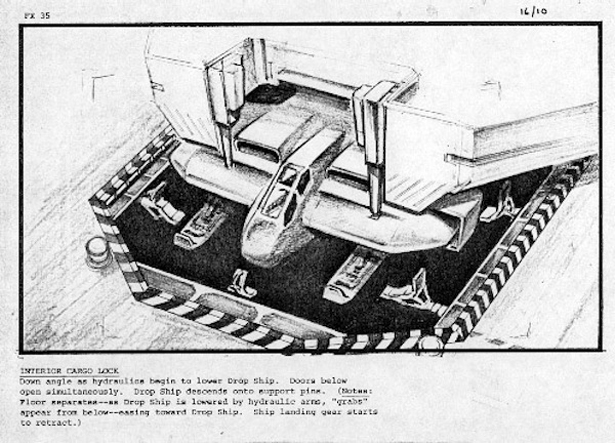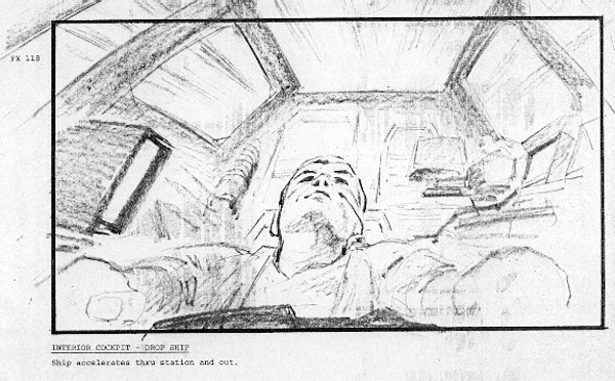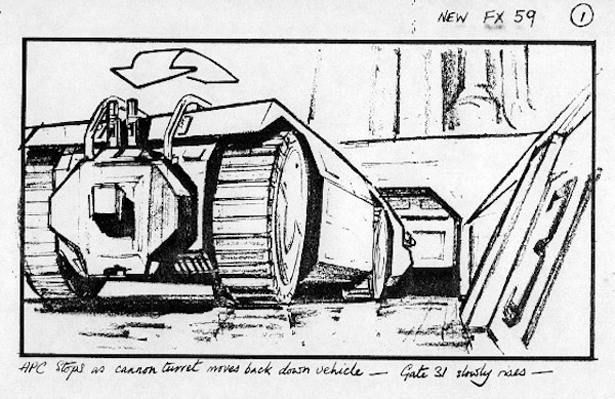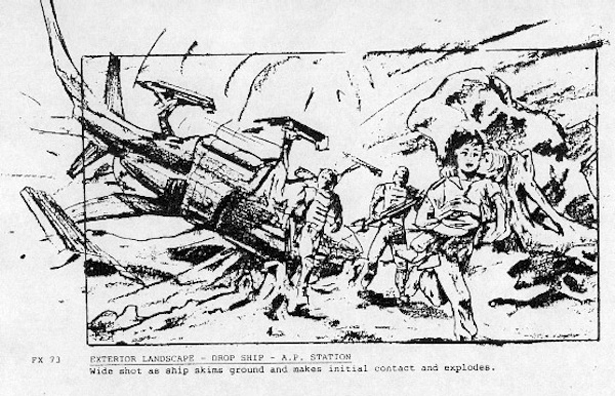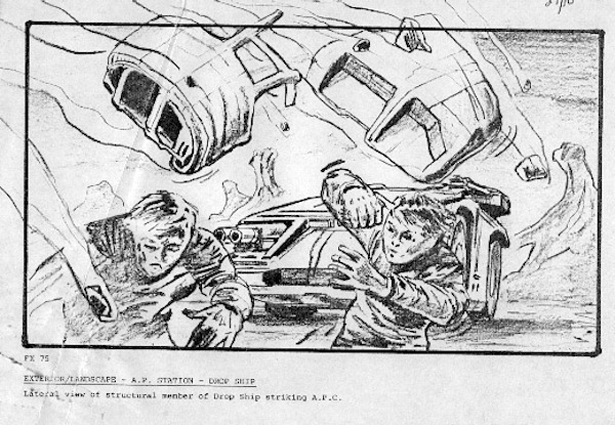 Aliens (1986)
Director: James Cameron
Storyboard Artists: Roger Dear, Maciek Piotrowski, Denis Rich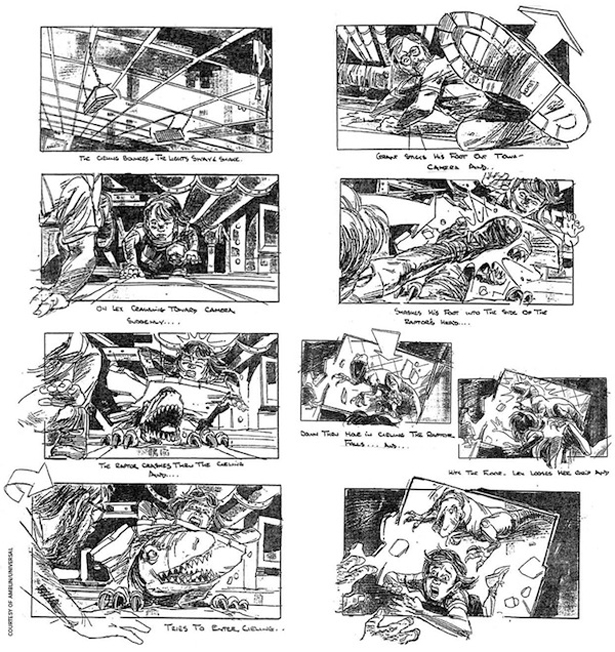 Jurassic Park (1993)
Director: Steven Spielberg
Storyboard Artist: David Lowery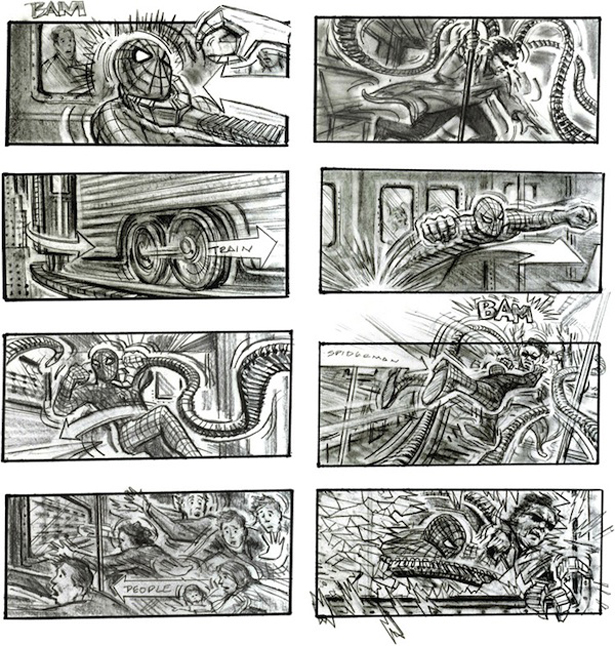 Spiderman 2 (2004)
Director: Sam Raimi
Storyboard Artist: Chris Buchinsky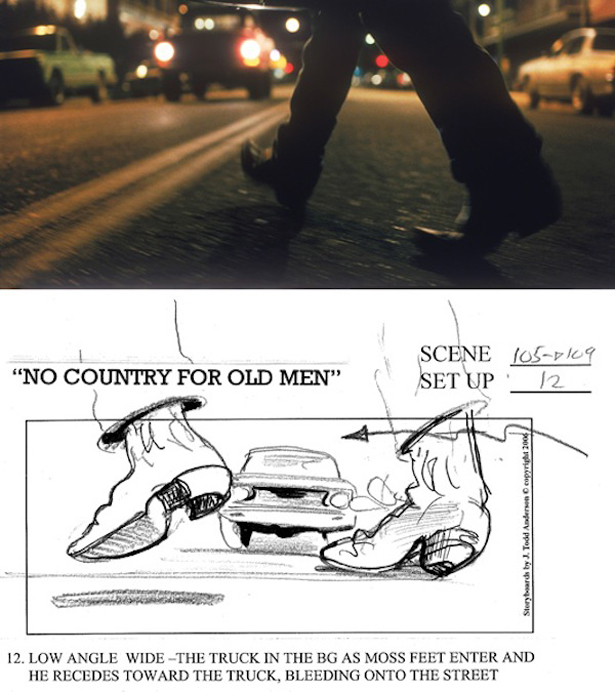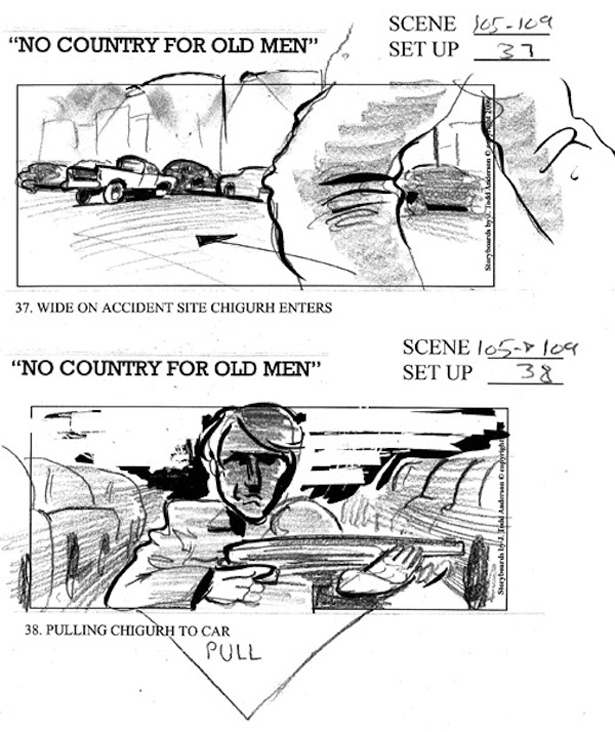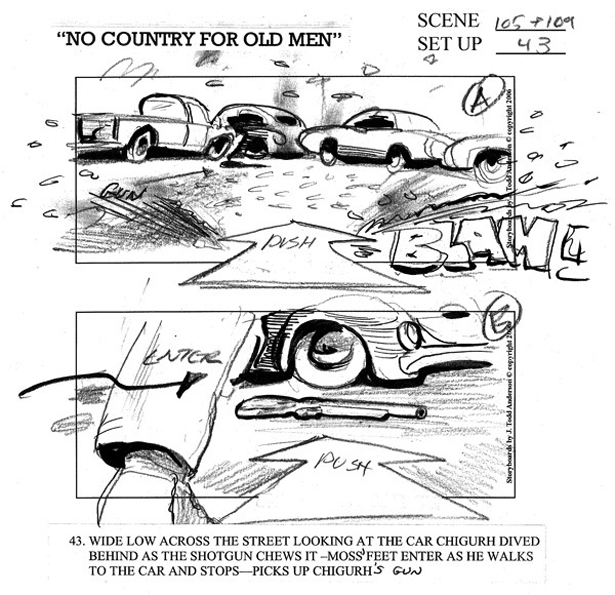 No Country for Old Men (2007)
Director: Joel and Ethan Coen
Storyboard Artist: J. Todd Anderson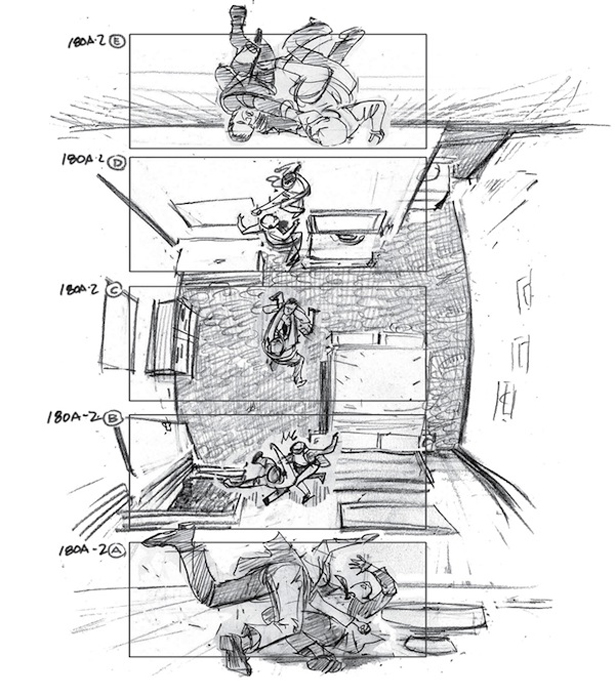 Inception (2010)
Director: Christopher Nolan
Storyboard Artist: Gabriel Hardman
This post also appears on Flavorpill, an Atlantic partner site.