Bombast? Bathos? That's the point. The the original production has endured because it gave audiences exactly what they wanted.
Universal / NBC / ITV / AP Images
Early reviews of Les Misérables are not very promising. As of this writing, Tom Hooper's cinematic adaptation of the hugely famous musical has a score of 55 on Metacritic. (In a particularly harsh review, Entertainment Weekly's Lisa Schwarzbaum said the movie made her long for the guillotine.) A common theme is that for all its impassioned intentions, the film is an exhausting 157 minutes of vibrato and pathos and extreme close-ups on its weepy stars.
Related Story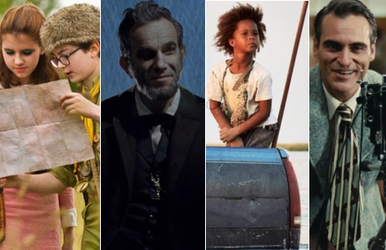 Les Mis fans will be discouraged by none of this. When it first opened in London in 1985, Alain Boublil and Claude-Michel Schönberg's musical adaptation of Victor Hugo's novel also received very mixed reviews and complaints that the three-and-a-half hour show was overlong and overwrought. Of course, this did not stop it from becoming an international sensation and the third longest running show on Broadway after it hopped the pond. When I see the film next week, I intend to revel in every quivering note and cheer at each call to revolution. The point of Les Misérablesis its pure bombast: the way that it steamrolls any suggestion of cynicism with yet another soaring refrain.