Lawmakers and artists are looking to make the country the capital of the speech-bubble industry again.
Don Duncan
During the recent annual Belgian Comic Book Festival, enormous balloon characters paraded down the main streets of Brussels. Roadrunner sauntered along, followed by a bouncy SpongeBob SquarePants. And yet something was missing. None of the gigantic, parading balloons were of a Belgian cartoon character.
That fact might come as a surprise to anyone familiar with Belgium's reputation as the "home of the comic book." The title has its roots in the 1920s, when Belgian artists started to blaze a trail of innovation in comic-book art. They invented the speech bubble, for example, as well as the drawing technique called "Ligne Claire" (or "clear line"), which moved comic books from cartoonish blobs of color to a sharper kind of realism. Belgians also debuted the weekly comic-strip-magazine format with titles like Spirou and Tintin selling, at one point, as many as 250,000 copies each a week. Today, though, those achievements are a fading memory, even as the country's comic-book creators eye a comeback.
Related Story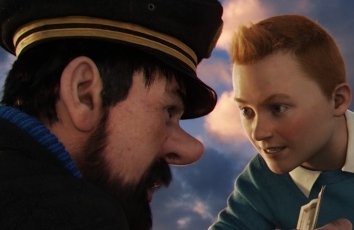 Tintin, which still sells more than a million comic books a year worldwide, was the industry leader between the '20s and the '70s. It helped position Belgium as No. 1 in comic books, producing about 80 percent of all comics in Europe by the 1970s. But by the 1980s, Belgium had become a victim of its own initial successes.