One of the Greatest 'Lost' Albums of All Time Has Been Found
In the early '70s, the Ghetto Brothers brokered peace between Bronx gangs and then recorded Power - Fuerza, a record that testifies to the uplifting power of pop—and of The Beatles.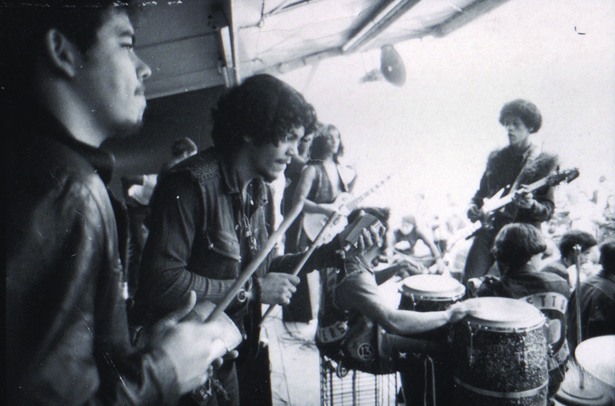 Truth & Soul
It's a common thing to say that a piece of music tells a story, but most music doesn't, and doesn't need to—if you don't believe me, try recounting the plot of "Jumpin' Jack Flash." Music invariably contains stories, though: Every note that's ever been played came from a certain person in a certain place at a certain time, and no matter how far a song or album travels or how many millions of copies it sells, it almost always starts with someone (or more often a group of someones), somewhere, in a room.
In the summer of 1972 members of a Puerto Rican-American South Bronx street gang called the Ghetto Brothers entered a Manhattan recording studio and recorded eight songs in an afternoon. The resulting album, entitled Power - Fuerza, didn't sell a million copies or even a tiny fraction of that, but its story is one of the best in all of rock and roll.
Related Story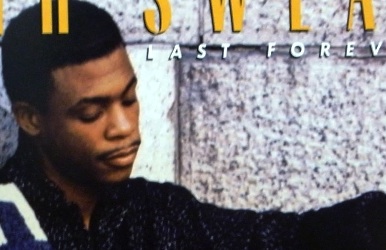 It goes something like this. By the late 1960s the longstanding gang or "club" culture of the Bronx was teetering on crisis, as drugs, violent crime and other symptoms of urban blight had pushed the always-precarious co-existence of the borough's street factions to the brink of war. The Ghetto Brothers were among the most powerful of these sets, and in 1971 the gang's leadership—most notably vice president Benjy Melendez—attempted to reverse the tide of violence through an unprecedented commitment to peace, one that reached its culmination on December 8, 1971, when representatives from well over 20 gangs gathered at the Bronx Boys Club to hammer out a now-legendary borough-wide peace treaty.
The truce proved short-lived, but the legend of Benjy Melendez and his gang-turned-band has become one of the great shadow histories of 1970s New York. Nowhere does this shadow loom larger than Power - Fuerza, the mythic eight-song collection that's finally enjoying a long-overdue reissue courtesy of the Brooklyn-based label Truth & Soul. In the 40 years since it briefly flashed onto the streets of the BX, Power - Fuerza has become one of the all-time "lost" records, a crypto-musical phenomenon whose sheer existence it'd be easy to doubt if there didn't always seem to be someone you knew who'd heard it once, knew someone who'd heard it once, or met someone once who'd heard it once.
Such fascinating mysteries are sometimes better left unsolved, but Truth & Soul's reissue this month is such a fully realized labor of love that it's hard to imagine a more satisfying denouement. The package features 80 pages of liner materials, including a wealth of visuals and a thoroughly detailed essay by esteemed critic and journalist Jeff "Chairman" Mao. The album clocks in at just over 30 minutes, and Truth & Soul's remastering retains just enough crackle and hiss to evoke a sweltering summer night in some bygone city.
And of course there's the music itself. Power - Fuerza is an endlessly interesting album, not just in the way that we politely call something "interesting" when we're not sure what else to say about it, although surely in that way too. Benjy Melendez and his brother Victor were the primary musical architects of the band, and the album bears strong traces of the rising Latin rock genre fused into what Mao describes as "Nuyorican inner city blues." "Viva La Puerto Rico Libre," is an exuberant anthem of Puerto Rican nationalism, and we frequently hear the influence of '60s dance-soul: "Got This Happy Feeling" is one of several cuts that suggest the Melendez brothers had worn through quite a few 45s of Archie Bell and the Drells' 1968 hit "Tighten Up."
But the most obvious influence heard on Power - Fuerza is also its most charming: namely, that of the Beatles. Benjy Melendez and his brothers first started playing music as a Fab Four cover band, the wonderfully named "Los Junior Beatles," and the best moments on Power - Fuerza—the jangly "Girl From the Mountain," the rough sparkle of "There Is Something in My Heart," the startlingly pretty "I Saw a Tear"—all bear the distinct traces of young people who spent the better part of their adolescence steeped in Meet the Beatles and A Hard Day's Night. It's a quality that makes Power - Fuerza both of its time and a little timeless, a reminder of the hold that great pop music exerts on the imaginations of young people, the wonderfully iterative dimensions of a Puerto Rican kid in the South Bronx hearing four kids from Liverpool on a jukebox and saying to himself, "I want to do that."
Power - Fuerza is a sweetly loving and exuberantly joyous album, and its ramshackle amateurism boasts all the best reasons that kids start rock and roll bands. And after all, bands and gangs have always been more than a little alike: both provide a sense of belonging, a way to re-imagine yourself through other people, somewhere you can be yourself by being something bigger than yourself. When a 15-year-old Paul McCartney, reeling from the death of his mother, approached John Lennon about joining the latter's skiffle outfit, it's safe to imagine that's what he was after. The rest, as they say, is history.
The Ghetto Brothers never became the Beatles, but they made a record that's one of the best stories of its era, one that's finally getting the circulation it always deserved and whose peculiar legacy still rings out forty years after its birth. Present at that legendary 1971 Bronx Boys Club summit was a 14-year-old member of the Black Spades named Kevin Donovan; impressed by the Ghetto Brothers' philosophy of gangland peace he began to re-imagine the possibilities of Bronx street culture, changed his name to Afrika Bambaataa and founded the Universal Zulu Nation. And the rest of that is history too.