The Revenge of Autobiographical Rap
Kendrick Lamar's stellar debut shows a talented rapper talking about his own struggles forthrightly. In 2012, that fact makes it radical.
Kendrick Lamar's stellar debut good kid, m.A.A.d. city shows a talented rapper talking about his own struggles forthrightly. In hip-hop these days, that fact makes it radical.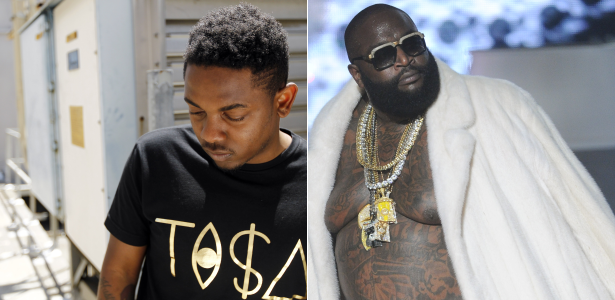 The Notorious B.I.G. said it best: "I got a story to tell." Autobiography—the true, unforgiving, sometimes-hard-to-swallow stories—has always been central to hip-hop's narrative. Early on, acts like Eric B. & Rakim offered street portraiture like few could. "I was a fiend before I became a teen/ I melted microphone instead of cones of ice cream," Rakim declared, drawing parallels between his affinity for rap and the crack-ravaged urban communities of 1980s New York City. For another generation, it was 2Pac and B.I.G., vanguards to a definitive era in music history, titans who chronicled black manhood with a steely bravado. "Birthdays was the worst days/ Now we sip champagne when we thirst-ay," B.I.G. rapped before going out in a haze of bullets and blood. Jay-Z, who thugged his way through, soon filled the void with a new era of hip-hop cool: "I'm not a businessman / I'm a business, man." There have been others: Eminem, the prodigious rapping rarity, and Kanye West, who rhapsodizes with equal parts machismo and vulnerability. Add to the list 25-year-old Kendrick Lamar who, with the release of good kid, m.A.A.d. city earlier this week, enters the storied league of rap autobiographers.
On Monday the headlines poured in: Grantland called good kid "the best rap album of the year" and Billboard.com proclaimed it "surpasses the unprecedented anticipation with its compelling, lucid storytelling." Good kid is everything the critics have labeled it: poetic and haunting, a clear-eyed tale of a young black kid navigating the trappings of Compton, the predominantly African American enclave made notorious by pioneering rap camp N.W.A. A parable of trying to survive a neighborhood divided by colors and a city too caught up in its own vanity to care what happens to you, it's Los Angeles portraiture as it should be: raw, unflinching, flawed. That good kid exists, and has been so well received by those both within the hip-hop world and out, is a wonder. (Super producer Pharrell recently likened Lamar to Bob Dylan). Lamar deals in grim truth, a product not always easy to digest—or sell. Today in hip-hop, this feels almost like a radical shift, and artists like Lamar, J. Cole, Blu, and Big KRIT serve as a correction to Rick Ross-like rap as fiction.
Earlier this year, on assignment for Vibe, I spoke with Lamar. He was in LA putting the finishing touches on his yet unnamed debut. He'd been in the booth for hours and finally returned my call after three attempts to get in contact. Toward the end of our interview I pressed him about the album, but he said little: "It's my story. My truth." It was a simple testimony that left me wanting more. I now see what he meant all those months ago. The album's most telling moments come during the interludes that offer small windows into the inner workings of Lamar's life. As "Sing About Me" comes to an end, he invites the listener into good kid's most chilling scene. "The homey brother, he gone! ... They just killed the homey brother," a voice yells into a phone; another voice, frantic and pained, is then heard screaming, "Fuck I'm tired of this shit! I'm tired of running!" It's a heartbreaking moment of clarity that encapsulates the near-hell from which Lamar has had to rise from.
It's important then to understand Lamar's relationship to Miami rap giant Rick Ross. Or, more importantly, what both men represent: fact versus fiction.
MORE ON RAP
Ross, who straddles the rap-pop sphere, has built a career off fictionalized accounts of grandeur and ostentatious bombast (his net worth is estimated at $25 million). In 2008 he was outed as having been a parole officer in Florida, a fact he knew might tarnish his ascent into rap superstardom, a space often determined by one's street credibility. Since Ross's outing, his quest to become kingpin has continued in the form of three albums, a dozen or so hit singles, and a multitude of magazine covers. His myth lives on—but only because we let it. This is not to say hip-hop has never embraced its fictional heroes. Rappers like Lil Jon and 2Chainz have similarly occupied the rap-pop sphere effectively. And we need both kinds of stories. That one is prized over the other and does so alarmingly well on the music charts is the problem.
Lamar stands opposite Ross, situating his album in the tradition of Biggie's Ready to Die and Nas's Illmatic­—autobiography tempered with deep awareness. In 2010, on "The Heart Pt. 2," he raps: "I pray these bars get farther than Compton/ And if my record never break, I still wont break my promise/ I promise to keep it honest." In the context of the song, the line is a forgettable one, but consummate Kendrick—matter-of-fact and bare-boned, minimal flair. Lamar arises out of a long tradition, and the success of his debut could alter our understanding of what a hit record can be in 2012 (the last truly autobiographical rap album to rank high on Billboard's year-end Top 200 was Game's The Documentary in 2005 at No. 16). Hip-hop, in part, has always been about aspiration, about making it up and out. Good kid, then, serves as a cautionary tale of sorts, a prequel to the story of Kendrick Lamar Rap Star. And more than anything, it's proof that staying true to who you are and where you come from, however painful, can prove a powerful choice.