'Nashville' Might Save Musical TV, Y'all
Country music is only part of the formula for ABC's excellent new show. Its authentic setting, good writing, and quality performances are what fix the problems with Glee and Smash.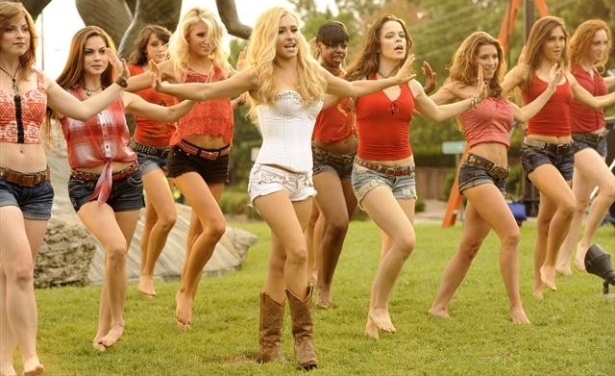 ABC
I've never been a country music fan. But for the love of Garth Brooks, I enjoyed Nashville.
I'm a musical fan. A musical TV-show fan. A musical TV-soap-opera fan. There's not one minute of Glee that I haven't watched, and Smash earned a season-pass slot on my Tivo the moment it was announced. But as much as there was to love about those two series, there was often even more to loathe, or at least be disappointed by. That's why ABC's Nashville (which premiered Wednesday night), the twangy tale of two rival country singers in the genre's greatest musical town, is so encouraging. It succeeds where Glee and Smash have failed. Finally, there's a sophisticated, adult musical series on TV.
The infallible Connie Britton (Friday Night Lights, American Horror Story) plays veteran crooner Rayna James, an ostensible Faith Hill/Martina McBride/Reba McEntire aging country supernova struggling to keep her star burning bright in a changing business. Hayden Panettiere (Heroes) is Juliette Barnes, a tartier version of Taylor Swift who is thriving as the industry's young upstart. In true soap fashion, the two hardly disguise their jealousy for each other. Rayna wishes for Juliette's relevance and booming fanbase; Juliette is desperate for Rayna's industry respect and seemingly stable family life. And then there's the show's third lead character, Nashville itself, which serves as more than just the setting for this All About Eve redux. It provides the beating heart of a show about bloodlust, family, and desire.
Related Story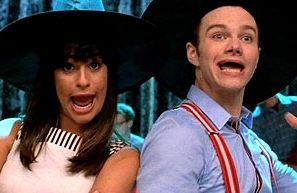 That's key because, as Glee and Smash have proved, a strong sense of place is a lynchpin to a TV musical's successes and failures. Take Glee. The halls of McKinley High School made the perfect breeding ground for the high-stakes emotions of teenagers that fueled its soapy storylines, sharp writing, and "I'm feeling so much right now that all I can do is sing about it" conceit. The problem, however, is that the halls were populated with high school archetypes and caricatures designed to dole out cutting dialogue and warble a tune, but not well-suited for nuanced storytelling. So when Glee ventured into its Important Episodes phase, with meaty plots about coming out, racism, religion, or domestic abuse, the best the show could pull off was an after-school special with Katy Perry covers.
Or Smash. The making-of-a-Broadway-musical drama was afforded all of the glitz and glamour TV had to offer with its rialto setting. Overly dramatic characters were in abundance. Every number was a showstopper. But much like an overproduced Broadway musical, the show—and its characters—were too shallow to become seriously invested in. Whether it was Katherine McPhee's painfully green ingénue, Megan Hilty's excessively ruthless Ivy, or Jack Davenport's domineering director, each person was too easily slotted into roles we've seen before. The writing, accordingly, became broad and predictable.
So thank goodness for Nashville, Tennessee, a location that allows this new drama to truly sing. An iconic city with a vaunted reputation but smaller scale than, say, New York or Los Angeles, Nashville gives off a lived-in vibe. Nashville immediately reads authentic because it's set in the historic town, a place where a multi-platinum singer like Juliette might just go to a small bar to watch another artist's set, or where a wide-eyed songwriting duo (Clare Bowen's Scarlett and Sam Palladio's Gunnar) might get discovered by an industry big wig at a dive music joint.
Things remain grounded even as they veer into soapiness, seizing on those other themes that Nashville, with its Southern location, has to offer: money and politics intertwined with family. The first episode of Nashville hints at delicious, Dallas-like storylines. Rayna's father (Powers Boothe) is ridiculously wealthy, butting heads with his daughter while he blackmails her. Her husband (Eric Close) is running for mayor—at Rayna's father behest. And Rayna herself? We learn that she once—and probably still does—held affections for her band leader, Deacon (Charles Esten), who might actually be the father of one of her girls. Not to be outdone, Juliette seduces Deacon and flirts with Gunnar, all in the first episode. Just don't peg her as one-dimensionally brazen. She's actually broken, as we soon learn, by her drug-using mother.
The writing is top-notch. Rayna and Juliette's entire antagonistic relationship—and therefore this entire series—is set up through only one scene between the two in the pilot. "My momma was one of your biggest fans," Juliette says. "She said she'd listen to you when I was still in her belly." Rayna smiles and tells the young star, who's wearing a low-cut minidress, that she should probably get ready for her set: "I'm sure you're gonna want to make sure you got those girls tucked in there real good." It should go without saying that Britton is sublime in her role, acting every part of the country diva, but tempering it with the realness and humility she displayed playing Tami Taylor on Friday Night Lights. Panettiere brings impressive subtlety to what could be a hollow character. The boys are appealingly hunky, and Bowen's captivating, searing performance as Scarlett is the breakout of the season.
One other thing: They can sing! To begin with, there's no sound more euphoric that hearing Britton chirp "y'all" again, two years after Friday Night Lights left the air, but the actress also has a pleasant country voice. Producers do a stellar job differentiating between what would be Rayna's "last generation" songs and Juliette's Taylor Swift-age music. Her tracks sound as if they could appear on one of Swift's records. Again, country music has never truly been my jam—which is why I was so stunned to be stunned by the song playing through the final scene, sung by Scarlett and Gunnar.
For a TV musical to work, the songs have to be good. Glee solved that problem by having its stars sing classics and then auto-tuning them to bland perfection. Smash mixed that practice with a batch of original, you-either-love-it-or-you-hate-it-because-they're-showtunes showtunes. Recruiting the likes of Lucinda Williams and Elvis Costellos to pen tracks for the show, Nashville is on its way to spawning a hit record, if not a hit series run.
Go figure. All it took is for one of the oldest, most influential genres of music for the musical TV show to finally grow up.