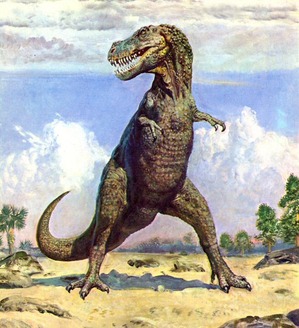 In response to this recent item, plus this, and my original Atlantic article on "Throwing Like a Girl," many readers have weighed in.
As a reminder, the original contention was that throwing a ball, like riding a bicycle, is a skill that nearly anyone (male or female) can learn, but that everyone has to learn or be taught, since the movements and coordination involved are not innate. Gender differences tell us why the strongest male can throw faster than the strongest female. But the male-female gap in average throwing skill really has to do with the fact that little boys are more likely to spend their time throwing rocks and balls. Now, let's go to the readers. The illustration is explained in due course.
Maybe it's one more chapter in the long saga of American exceptionalism.

It's some support, I think, of the idea that throwing is learned, and culturally determined, that many European men -- or anyone, really, who grows up playing soccer -- throw like girls.  In fact, cricket bowlers throw with a different motion than baseball players (or, say, Americans tossing a tennis ball off a court).  The fastest bowlers are a little slower than the fastest pitchers, but not by much.  Moreover, cricket fielders throw slightly different than bowlers, but not quite like American fielders, either.

What's odd is that you would think the act of throwing was something so basic that we were built for it; in this way it's not quite like riding a bicycle.  It's more like, say, running, even kicking (there's no such thing, I don't think, as "kicking like a girl", or if there is it's not as noticeable).  That is, you would think that the motion was more or less natural -- capable of being improved upon, certainly, but roughly inherent.

Curious problem.

More on the curse of the soccer-playing cultures.

This is a topic I'm interested in because my daughter is a high school softball player who throws very well, and because I spent some time teaching her and other girls on her little league softball teams how to throw.  I have also spent time teaching her younger brother and his baseball teammates.  Based on my experience, I would say that throwing is a skill that can be learned equally well by either sex, and that even boys who have picked it up through trial and error (as I did) can improve through repetition of drills that isolate various parts of the kinetic chain and then put it back together. 

Also, fathers aren't throwing in the back yard with their kids enough, at least in my town.  I've seen boys as old as 12 who throw a baseball like they are shot putting an ostrich egg.  At some point, I'm going to start revoking man cards.
 
Watching the Argentine video of men throwing with their off hands was very interesting. [It is here, and if you missed it the first time, be sure to check it out.] They don't throw like girls as much as they throw like people who've never tried to throw anything at all before.  I've often wondered how well boys or men who grow up in soccer dominated countries throw compared to Americans.  We take it for granted that boys will grow up throwing balls as well as rocks, but in most of the world they grow up kicking them instead (I once read an article by a Frenchman extolling the wonders of soccer who asserted that if you give an infant a ball, the first thing it will try to do is kick it - not over here, Pierre, I thought - an American baby will pick it up and throw it).  You are much better travelled than I - how do you think these guys would have done with their dominant hands compared to the average American male?  How well do men throw in China? Have you seen any comparative studies?

I have not seen such studies. But come to think of it, I have not seen that many people in mainland China throwing, as opposed to kicking, balls. Japan and Taiwan, on the other hand, have big baseball traditions and lots of accomplished throwers.