Remembering Louis Simpson, Pulitzer Prize-Winning Poet
The author of "At the End of the Open Road" died this week at the age of 89.
The author of At the End of the Open Road died this week at the age of 89.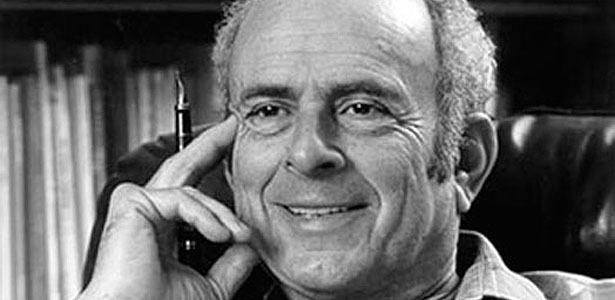 Mercer University
The poet Louis Simpson, whose collection At the End of the Open Road received the 1964 Pulitzer Prize, has died at the age of 89 at his home in Stony Brook, New York. Born in Kingston, Jamaica, Simpson served as an army infantryman in World War II before returning to his studies at Columbia University, and went on to teach for many years at the State University of New York at Stony Brook. He was the author of many works of poetry, prose, and translation, including The Owner of the House: New Collected Poems 1940-2001 and the memoir North of Jamaica (1972). Here is his poem "Ishi," which appeared in the June 2005 Atlantic.
---
Ishi, the last of his tribe,
walked out of the forest.
He was dying of starvation.
A home was found for him,
the Anthropology Museum,
and harmless occupations.
He helped the hospital nurses
clean their instruments.
He showed Professor Kroeber
his tools: a pot for cooking,
a rope, a basket,
a bow and arrow.
*
Ishi liked to walk to town
and ride the trolley.
Kroeber took him to the opera.
Instead of watching the show
Ishi turned his chair around
and looked at the crowd.
The first airplane he saw
made exploding noises.
"American man go up
in sky," he said, and laughed,
like an ancient Roman,
not to be astonished by anything.
*
Ishi died of tuberculosis.
He was buried with five arrows,
"some things of a personal nature,"
and left the noisy world
as quietly as he came,
taking the forest with him.