A look at how writers channeled pure evil into its cutest and its creepiest forms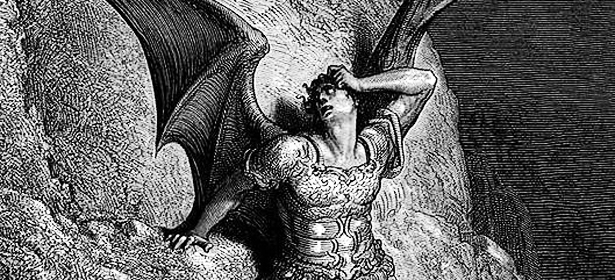 The devil—or Satan, or Lucifer, or Beelzebub—has been skulking about literature almost as long as literature has existed, manifesting in many forms and with many personalities. In Victor LaValle's newest novel The Devil in Silver, published this week, the devil stalks New Hyde hospital, slowly killing off its patients before sneaking back behind a silver door on the ward. In honor of LaValle's book, we decided to rank some of the most prominent literary devils from least to most fearsome—because every devil is its own bag of mischief. Let us know if you agree—or which literary devils you'd add—in the comments.
This post also appears on Flavorpill, an Atlantic partner site.
We want to hear what you think about this article. Submit a letter to the editor or write to letters@theatlantic.com.