A look at the things we're most excited about watching, reading, browsing, and listening to: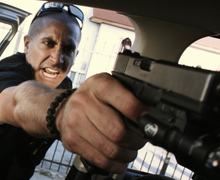 MOVIES
Two law-enforcement buddies get targeted by a murderous gang: Sounds like the plot for a generic buddy-cop film, right? But David Ayer's End of Watch has been receiving high marks for its kinetic, documentary-style feel, and for the performances of stars Jake Gyllenhaal and Michael Peña. "It should seem ludicrous, this top-heavy blend of action and drama, but Ayer whips us along, outpacing implausibility at every turn," writes The Guardian.
Clint Eastwood's first starring role since 2008's Gran Torino and 2012's RNC lecture at a chair is as a baseball scout hitting the road with his daughter in The Trouble With the Curve.
---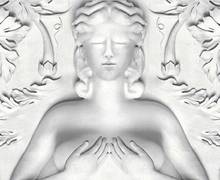 MUSIC
G.O.O.D. Music's Cruel Summer is Kanye West's highly anticipated crew album, featuring up-and-comers like Pusha-T and 2 Chainz, as well as rap superstars like Jay-Z. Early reviews indicate it's uneven but often impressive; the Los Angeles Times says it "offers proof that West's Chicago posse has cemented its place as one of the most formidable cliques in the world."
Few bands do spindly, haunted, vocally layered voyages as well as Brooklyn's Grizzly Bear, who built a rep as reliably genius art rockers with 2007's Yellow House and 2009's Veckatimest. Their latest, Shields, is more raucous than usual. Says American Songwriter, "for how uncharacteristic it might seem for a band whose greatest gift, all along, was nuance, this louder take suits the band brilliantly."