Kanye West's Prosperity Gospel
On G.O.O.D. Music's 'Cruel Summer,' he sells himself a capitalist god, but his disciples botch the message.
On G.O.O.D. Music's Cruel Summer, he sells himself a capitalist god—but his disciples botch the message.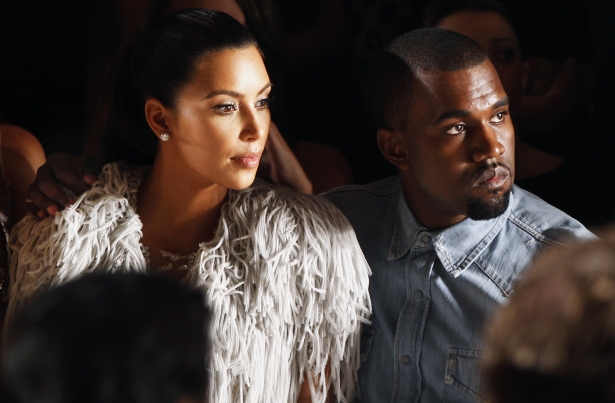 Reuters
When news broke last week that Kanye West had mentioned Mitt Romney on his new album, some of the coverage said West had "called out" or "hit" the presidential candidate. But it actually sounds more like the rapper is jealous of him. "I'm just trying to protect my stacks," West raps on the R. Kelly-assisted opening track to Cruel Summer, a collaboration between the acts on West's G.O.O.D. Music label. "Mitt Romney don't pay no tax! Mitt Romney don't pay no tax!"
Which, sure, is not a good look for Romney. But does West want Romney to pay tax, or does he want to be on Romney's level—as a zillionaire somehow exempted from the rules everyone else plays by? I'd bet that he doesn't care much one way or another what Romney does, so long as West gets to do the same. Over the course of Cruel Summer, West lays out his vision for racial equality: an equality that doesn't ask his posse to tamp down its swagger, but rather lends that swagger some moral purpose. The album itself is muddled and only halfway successful, but most of its successes come from the fact that West, surprisingly, has rarely sounded so righteous.
Again and again on Cruel Summer, West proclaims himself a god. You could see this as in line with rap's long quest to reclaim authority titles—master, chief, boss, king, etc.—or as an escalation in West's long climb to new heights of self-regard. It's probably both. But it's also a way to set down dogma. Here's West's catechism, first dropped on the excellently rowdy "New God Flow" and later basically repeated in the interminable crew jam "The Morning":
Cars, money, girls and the clothes
Aww man, you sold your soul
Naww man, mad people was frontin'
Aww man, made something from nothing
Related Story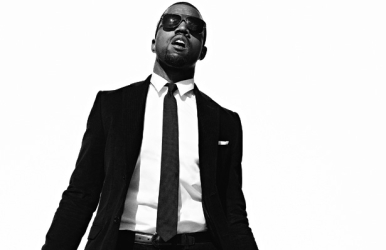 It's the classic reply to the classic complaint against rap's materialism: Yes, West is bragging, but about things he's accomplished. And in both his own mentions of Chicago gang violence and in his comrades' testimony on the grim, West-less "Sin City," Cruel Summer argues that overcoming poverty, crime, and, society-wide racism is indeed an accomplishment. It's indeed something to be emulated. And so bragging about his cars, in his worldview, isn't really bragging. It's evangelism.
This line of argument has long been part of West's philosophy—and hip-hop's in general. But listening to the radio, it's often been easy to forget that fact; boasting for boasting's sake has seemingly taken center stage. It sometimes seems that way too on Cruel Summer, as when the bumbling-but-for-some-reason-suddenly-popular 2 Chainz yowls, emptily, that his "logo's a Lambo." But West usually isn't far out of sight—though of the four tracks without West, only Kid Cudi's "Creepers" is worth listening to more than twice—and whenever he returns, it's to remind us of the bigger picture.
Listen to the lyrical progression on the album's best track, "Clique." In verse one, over an alternately wobbling and stomping Hit-Boy beat, Big Sean shouts out 2 Chainz. In verse two, Jay-Z name-checks Beyonce, Rihanna, and LeBron James. In verse three, West mentions he's looking at buying a house next to Tom Cruise, compares his fame to Elvis's, and, most bizarrely, recounts chatting with former CIA director George Tenet about Maybachs. Yes, West's benchmarks for success are super-famous or super-powerful white people.
This, too, is an old rap trope, and it shows up on other rappers' Cruel Summer verses, like when Raekwon calls his crew "the Mark Zuckerbergs of the block." But as he and Jay-Z did on last year's "Murder to Excellence," West gets explicit about his idea for what true black-and-white parity would look like: not a surrender of identity, but rather a capitalist upgrade. In "Mercy," he says he's going to buy an entire apartment building and set up shop in the lobby, where "you're gonna see lawyers and niggas in Jordans." And on "Clique," he pivots from the conversation with Tenet to this:
You know white people get money don't spend it
Or maybe they get money, buy a business
I rather buy 80 gold chains and go ig'nant
I know Spike Lee gone kill me but let me finish
Where Cruel Summer fails, though, is in selling West as a champion pulling a generation to new heights. On "New God Flow," he holds a revival (and makes a pun on another rapper's name) at the end of his verse: "Welcome to Sunday service if you hope to someday serve us / We got green in our eyes, just follow my Erick Sermon." Later, on the glimmering, church-inflected march of "The One," he presents himself as an overworked savior, saying it's "hard preachin' the gospel to the slums lately." Who will succeed West, and reach the levels of fame and cultural dominance that he's achieved?
No one on the G.O.O.D. Music roster, most likely. The album's verses are dominated by West-endorsed supposed up-and-comers like Big Sean and Pusha T, but very few of those verses stick. That fact doesn't just make the songs worse. It also screws with West's message. Another rapper on West's level, Lil Wayne, has built a true hip-hop empire by signing the likes of Drake and Nicki Minaj—distinct talents with personalities as vivid as their patron's. But West, as plenty of others have pointed out, isn't the type to let others eclipse him. His supposed proteges just sound generic. West, no doubt, will keep rising. But he hasn't made a convincing case that he'll be bringing many with him.