Bob Dylan, Junot Diaz, 'New Normal': The Week Ahead in Pop Culture
A look at the things we're most excited about watching, reading, browsing, and listening to
A look at the things we're most excited about watching, reading, browsing, and listening to: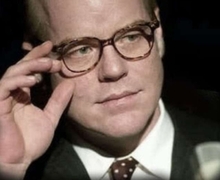 MOVIES
The awards hype surrounding The Master was deafening even before it screened for critics. It's director P.T. Anderson's first film since 2007's acclaimed There Will Be Blood, Joaquin Phoenix's first since the bizarre episode in which he maybe-pretended to become a recluse for the documentary I'm Still Here, and it tells a story loosely based on the founding of Scientology, with Philip Seymour Hoffman in the role of a charismatic spiritual leader. After screening in Toronto this past week, the hype's only inflated ahead of its New York and LA premiere this week. "A bold, challenging, brilliantly acted drama that is a must for serious audiences," writes The Hollywood Reporter.
Richard Gere stars as a beleaguered hedge-fund manager in the financial-crisis-inspired thriller Arbitrage which, for all its weighty subject matter, is never dull.
---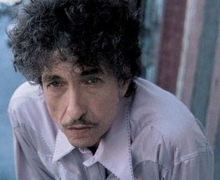 MUSIC
Bob Dylan
's 35th album,
Tempest
, is death-obsessed, dark, and marks "a return to straight-forward, story-driven songwriting," according to
Billboard's early review. The title track is a 14-minute account of the sinking of the Titanic, featuring typically Dylanesque ahistorical details—Leonardo DiCaprio reportedly makes an appearance, for example—and, apparently, typically Dylanesque power: "Every one of the song's 45 verses still packs a punch,"writes the Los Angeles Times.
The hushed, sparse, boy-whispers-to-girl cool exuded by the XX's 2009 debut has in the ensuing years become unexpectedly influential in pop culture, with band member Jamie XX lending production duties to the likes of Drake and Gil Scott-Heron, and the album's songs getting sampled by Rihanna. Pop culture has, in turn, influenced the XX, with Jamie saying that Coexist will be informed by club music.
---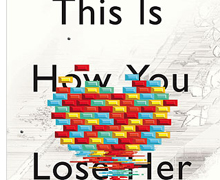 BOOKS
For sale Tuesday:
The parade of new highbrow fiction releases continues this week with books from Michael Chabon and Junot Diaz. Chabon's Telegraph Avenue follows two married couples in Berkeley who are close friends and business partners as they face threats to their livelihoods and friendships.
This Is How You Lose Her, a short-story collection by Diaz, sees the return of Yunior, the womanizing ne'er-do-well who narrated the Pulitzer Prize-winning The Brief, Wondrous Life of Oscar Wao. Yunior is older and perhaps more humble in these stories, but he's still his irrepressible, fascinating self.
---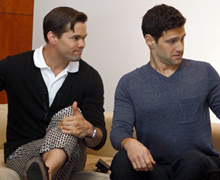 TELEVISION
Network premieres begin this week, the most notable being a duo of shows from producer Ryan Murphy. On Tuesday on NBC, there's The New Normal, about a gay couple who recruits a single mother to be the surrogate for their child.
And then there's Glee, the show that made Murphy (almost) a household name—but has also become a bit of a cautionary tale for what not to do with a successful series. Glee was a huge, huge hit in its first season, but beginning mid-season-two, the show's depiction of high-school show choir became preachy and infuriating. As its fourth season begins on Thursday on Fox, Glee has lost most, if not all, of its cultural relevance. Let's see if this season can get the once-great series back on its feet.