Big Bird Is 8 Feet Tall: 43 Sesame Street Facts for Its 43rd Season
Before he started eating cookies, Cookie Monster's name was Sid—and 42 other delightful morsels of Sesame Street knowledge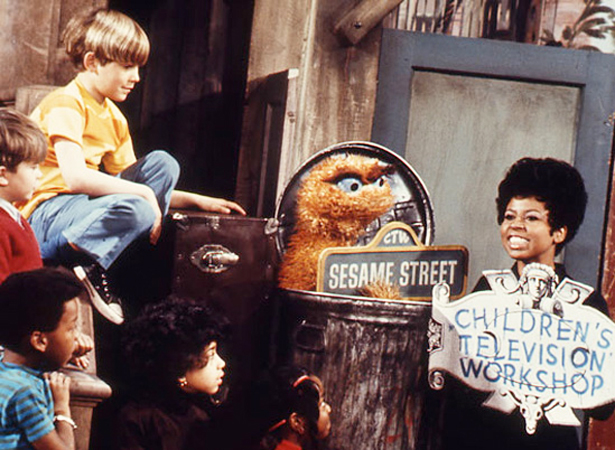 Sesame Workshop
---

MORE FROM MENTAL FLOSS
---
Sesame Street kicked off its 43rd season yesterday. We're big fans of the Street, and to prove it, here are some of our favorite Sesame facts from previous stories and our Amazing Fact Generator.
1. Oscar the Grouch used to be orange. Jim Henson decided to make him green before season two.
2. How did Oscar explain the color change? He said he went on vacation to the very damp Swamp Mushy Muddy and turned green overnight.
3. During a 2004 episode, Cookie Monster said that before he started eating cookies, his name was Sid.
4. In 1980, C-3PO and R2-D2 visited Sesame Street. They played games, sang songs, and R2-D2 fell in love with a fire hydrant.
5. Mr. Snuffleupagus has a first name--Aloysius.
6. Ralph Nader stopped by in 1988 and sang "a consumer advocate is a person in your neighborhood."
7. Caroll Spinney said he based Oscar's voice on a cab driver from the Bronx who brought him to the audition.
8. In 1970, Ernie reached #16 on the Billboard Hot 100 with the timeless hit "Rubber Duckie."
9. One of Count von Count's lady friends is Countess von Backwards, who's also obsessed with counting but likes to do it backwards.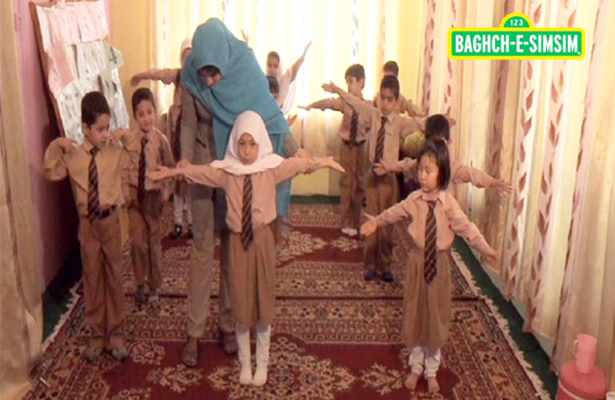 10. Sesame Street made its Afghanistan debut last year with Baghch-e-Simsim (Sesame Garden). Big Bird, Grover and Elmo are involved.
11. According to Muppet Wiki, Oscar the Grouch and Count von Count were minimized on Baghch-e-Simsim "due to cultural taboos against trash and vampirism."
12. Before Giancarlo Esposito was Breaking Bad's super intense Gus Fring, he played Big Bird's camp counselor Mickey in 1982.
13. Thankfully, those episodes are available on YouTube.
14. How big is Big Bird? 8'2″.
15. In 2002, the South African version (Takalani Sesame) added an HIV-positive Muppet named Kami.
16. Six Republicans on the House Commerce Committee wrote a letter to PBS president Pat Mitchell warning that Kami was not appropriate for American children, and reminded Mitchell that their committee controlled PBS' funding.
17. Sesame Street's resident game show host Guy Smiley was using a pseudonym. His real name was Bernie Liederkrantz.
18. Bert and Ernie have been getting questioned about their sexuality for years. Ernie himself, as performed by Steve Whitmere, has weighed in: "All that stuff about me and Bert? It's not true. We're both very happy, but we're not gay."
19. A few years later, Bert (as performed by Eric Jacobson) answered the same question by saying, "No, no. In fact, sometimes we are not even friends; he can be a pain in the neck."
20. In the first season, both Superman and Batman appeared in short cartoons produced by Filmation. In one clip, Batman told Bert and Ernie to stop arguing and take turns choosing what's on TV.
21. In another segment, Superman battled a giant chimp.
22. Telly was originally "Television Monster," a TV-obsessed Muppet whose eyes whirled around as he watched.
23. According to Sesame Workshop, Elmo is the only non-human to testify before Congress.
24. He lobbied for more funding for music education, so that "when Elmo goes to school, there will be the instruments to play."
25. In the early 1990s, soon after Jim Henson's passing, a rumor circulated that Ernie would be killed off in order to teach children about death, as they'd done with Mr. Hooper.
26. According to Snopes, the rumor may have spread thanks to New Hampshire college student, Michael Tabor, who convinced his graduating class to wear "Save Ernie" beanies and sign a petition to persuade Sesame Workshop to let Ernie live.
27. By the time Tabor was corrected, the newspapers had already picked up the story.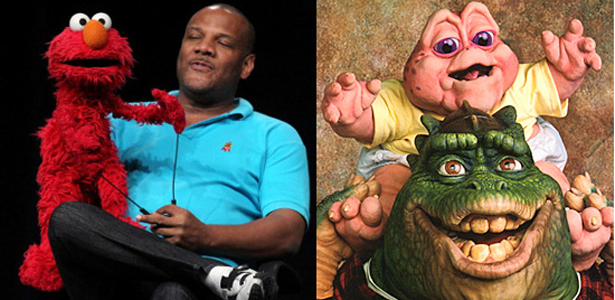 28. Kevin Clash, who plays Elmo, was also the voice of Baby Sinclair on the 1990s ABC sitcom Dinosaurs.
29. Sesame Street's Executive Producer Carol-Lynn Parente joined Sesame Workshop as a production assistant and has worked her way to the top.
30. Originally, Count von Count was more sinister. He could hypnotize and stun people.
31. According to Sesame Workshop, all Sesame Street's main Muppets have four fingers except Cookie Monster, who has five.
32. The episode with Mr. Hooper's funeral aired on Thanksgiving Day in 1983. That date was chosen because families were more likely to be together at that time, in case kids had questions or needed emotional support.
33. Mr. Hooper's first name was Harold.
34. Big Bird sang "Bein' Green" at Jim Henson's memorial service.
35. As Chris Higgins put it, the performance was "devastating."
36. Oscar's Israeli counterpart is Moishe Oofnik, whose last name means "grouch" in Hebrew.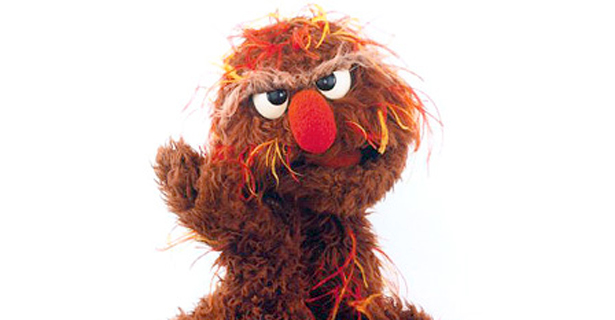 37. Nigeria's version of the Cookie Monster eats yams. His catchphrase: "ME WANT YAM!"
38. Sesame's Roosevelt Franklin ran a school, where he spoke in scat and taught about Africa. Some parents hated him, so in 1975 he got the boot, only to inspire Gob Bluth's racist puppet Franklin on Arrested Development 28 years later.
39. Gob Bluth also appeared on Sesame Street!
40. OK, it was technically "Max the Magician." But listen to that theme music:
41. Our good friend and contributor Eddie Deezen was the voice of Donnie Dodo in the 1985 classic Follow That Bird.
42. Cookie Monster evolved from The Wheel-Stealer--a snack-pilfering puppet Jim Henson created to promote Wheels, Crowns and Flutes in the 1960s.
43. This puppet later was seen eating a computer in an IBM training film and on The Ed Sullivan Show.
Thanks to Stacy Conradt, Joe Hennes, Drew Toal, and Chris Higgins for their previous Sesame coverage!
---
A version of this post originally appeared on Mental Floss, an Atlantic partner site.