A look at the things we're most excited about watching, reading, browsing, and listening to: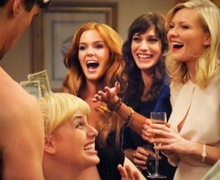 MOVIES
It's not easy to find a review of Bachelorette that doesn't mention Bridesmaids: The Isla Fisher/Kirsten Dunst/Lizzy Caplan/James Marsden ensemble comedy focuses on a group of funny women, on the occasion of a wedding, messing with norms of the women-at-wedding trope and testing the bounds of their own friendships. Bachelorette, by most accounts, is a darker film: "You'll laugh, maybe a lot, but you won't feel great about it in the morning," writes EW.
This week is a bridge between summer blockbuster season and the start of Oscarbait season, so pickings are slim, but at least The Words—a thriller starring Bradley Cooper as a writer who plagiarizes his way to success—makes for an apt bridge: dumb fun, with a smidge of pretense.
---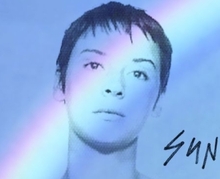 MUSIC
Chan Marshall of Cat Power started as a fragile-seeming confessional singer, but decamped to sturdy and pretty, but less-fraught, throwback country and soul. She was last seen putting out covers records, but now re-emerges with Sun, a collection of original material that seems to split the difference between the two periods. NPR says it's "the best record she's ever made."