'Bachelorette,' Cat Power, Emma Straub: The Week Ahead in Pop Culture
A look at the things we're most excited about watching, reading, browsing, and listening to
A look at the things we're most excited about watching, reading, browsing, and listening to: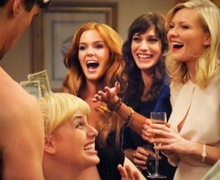 MOVIES
It's not easy to find a review of Bachelorette that doesn't mention Bridesmaids: The Isla Fisher/Kirsten Dunst/Lizzy Caplan/James Marsden ensemble comedy focuses on a group of funny women, on the occasion of a wedding, messing with norms of the women-at-wedding trope and testing the bounds of their own friendships. Bachelorette, by most accounts, is a darker film: "You'll laugh, maybe a lot, but you won't feel great about it in the morning," writes EW.
This week is a bridge between summer blockbuster season and the start of Oscarbait season, so pickings are slim, but at least The Words—a thriller starring Bradley Cooper as a writer who plagiarizes his way to success—makes for an apt bridge: dumb fun, with a smidge of pretense.
---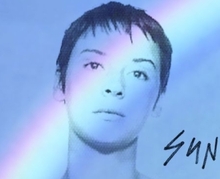 MUSIC
Chan Marshall of Cat Power started as a fragile-seeming confessional singer, but decamped to sturdy and pretty, but less-fraught, throwback country and soul. She was last seen putting out covers records, but now re-emerges with Sun, a collection of original material that seems to split the difference between the two periods. NPR says it's "the best record she's ever made."
In the past decade or so, the experimental wouldabeen-hippies in Animal Collective have drawn more acclaim and a more-devoted following than pretty much any other new American indie band. 2009's Merriweather Post Pavilion was their best-selling, best-reviewed, and most-mature album, but the follow-up, Centipede Hz scraps its controlled, trance-influenced vibe in favor of a loud, sometimes-ugly, often-thrilling frenzy that The NME calls "a lovely mess."
---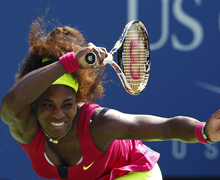 SPORTS
The second half of the U.S. Open tennis tournament happens this week, with the finals on Sunday. So far, this year's Open has offered some surprises: Jo-Wilfried Tsonga's second-round loss and Andy Roddick's announcement that this tournament will be his last. Keep watching to see if Olympic champion Andy Murray could win his first Grand Slam, and if Serena Williams, also a champion at this year's Olympics, will win her first U.S. Open since 2008.
The Basketball Hall of Fame enshrinement ceremony takes place on Friday, ushering in Reggie Miller, winningest coach of all time Don Nelson, and more.
---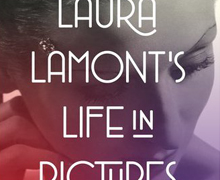 BOOKS
Acclaimed short-story writer Emma Straub's debut novel comes out on Tuesday. Set in the 1902s, Laura Lamont's Life in Pictures is about a midwestern beauty who leaves home to embark on a successful Hollywood career.
Three years ago, Gretchen Rubin's Happiness Project became a bestseller for its simple, practical look at making everyday life more joyful. Rubin's follow-up, Happier at Home, documents her attempts to make her home a more inviting place.