Abortion, Fame, and 'Bad': Listening to Michael Jackson's Unreleased Demos
The stories behind the tracks that will finally see the light of day for the album's 25th-anniversary rerelease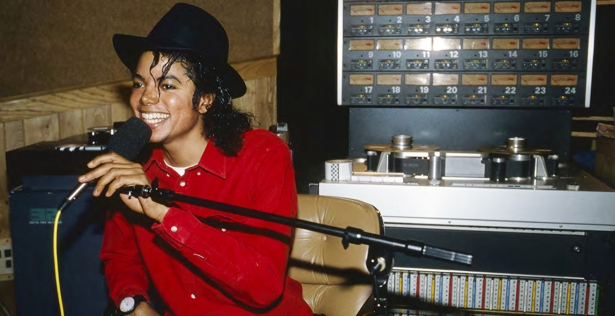 MJJ / Sony Music
In late 1986, Michael Jackson was pacing in Westlake Audio's Studio D, singing to himself: "I feel so bad, I feel really bad, God music makes me feel good."
"At the time, we had no idea the name of the album was going to be called Bad," jokes assistant engineer, Russ Ragsdale.
It wasn't the only revelation for the crew at Westlake. It turned out in the interval between Thriller and the official start of the Bad sessions, Jackson had written some 60-70 new songs. Eleven ended up on the official album, leaving numerous great tracks on the cutting room floor in various stages.
Over the past couple of years, under the direction of Jackson's estate, a team has been carefully archiving and digitizing these demos. "Some tracks we found were very early recordings," says Jackson estate co-executor John Branca. "Some were actually so complete that any other artist but Michael Jackson might consider them finished tracks. Still others were in between." Of these, six demos were chosen for Disc 2 of the forthcoming Bad 25 box set (out September 18).
Recently I was given an exclusive listen to these never-before-heard demos. I was struck by how finished and enjoyable they are. These are not mere song fragments. While the production on a couple of them sounds a bit dated, all have great hooks and choruses. What makes them really special, though, is their authenticity. None have been given a modern makeover. What they offer is a more intimate picture of Jackson the recording artist, circa 1985-87. We hear his ideas, his warmth, his pain, his humor, and his energy. The best of the bunch, for me, is the gorgeous mid-tempo ballad, "I'm So Blue," though a case could easily be made for the edgy rhythm tracks, "Price of Fame" and "Al Capone." Each of these six demos (and two others that had been previously released) contains its own unique imprint—and most importantly, all are 100 percent real, unembellished Michael Jackson.
What follows is a track-by-track review with additional insights from recording engineer and longtime Jackson friend, Matt Forger:
"Don't Be Messin' 'Round"
I wrote an in-depth piece on the making of this infectious, Bossa Nova-styled rhythm track back in June when it was released as a B-side to Jackson's No. 1 hit ballad, "I Just Can't Stop Loving You." You can read that piece here. A fan favorite (and a song Jackson worked on many years and for which he had great affection), it is an appropriate opener to this collection. Some day it would be fascinating for listeners to hear the extended cuts (many of Jackson's songs and demos have longer versions which he often reluctantly trimmed down at Quincy Jones's bequest) as well as its later re-incarnations.
Matt Forger:"The thing I love about these demos is the rawness. Michael had the freedom to just get the expression out there without thinking, 'Oh, Quincy is going to be judging the vocal, or it has to be perfect.' It's just Michael going for it, experimenting, having fun."
"I'm So Blue"
This is a simple but beautiful ballad about singing to keep the blues away. Its languid, wistful feel is augmented by a lush keyboard bed, airy strings and soulful harmonica. It conjures a warm, summer dusk as Jackson narrates a tale of lost love. "I've been singing for so very long," he laments. "Still I'm crying/ Tell me what should I do." The wordless chorus (sha da da da da da da) is a resigned sigh. Like the blues men of old, he takes refuge from his loneliness and sorrow in the music.
Matt Forger: "This was a song Michael worked on with me and Bill Bottrell. It was already mixed from that era. It's a mid-tempo, melancholy, rainy-day-by-the-fireplace kind of song. It's a bit reminiscent of Stevie Wonder—the harmonica, the tonality. Stevie was a big part of Michael's life. It's not unusual that you would see that influence in his work."
"Abortion Papers"
Jackson isn't the first recording artist to explore the controversial subject of abortion in song. It has also surfaced in the work of Neil Young, Madonna, Sinead O'Connor, and Lauryn Hill, among others. In "Abortion Papers," Jackson approaches the matter carefully (and ambiguously): rather than presenting a dogmatic political perspective, he personalizes it through the story of a conflicted girl raised in a deeply religious home and her Bible-admonishing father. In his notes for the track, Jackson wrote, "I have to do it in a way so I don't offend girls who have gotten abortions or bring back guilt trips so it has to be done carefully....I have to really think about it." Jackson narrates the track with a strong, passionate vocal. Ironically, the main drawback of the track is its catchiness. It feels a bit strange wanting to dance and sing along to a song about abortion, but that's exactly what the addictive groove inspires. Kudos to Jackson for attempting to tackle a sensitive issue in a thoughtful manner, though it appears even he wasn't quite sure about how it would play to listeners.
Matt Forger: "This was a song that we initially missed during archiving. It was titled 'Song Groove' on the box so we overlooked it. Once we figured out what it was we started to put the pieces together. It was recorded by Brian Maloof and Gary O., a couple of engineers who worked with Michael for a brief time. When we heard it we knew it could be controversial, especially with what's been going on politically. But when you listen to the song there's a story being told. Michael really reflected on what the approach should be. He wasn't sure how to narrate it. There were different variations with vocals—he didn't want it to be judgmental. He was very clear about that. But he wanted to present a real, complicated situation."
MORE ON MICHAEL JACKSON
"Free"
"Got to be free," Jackson exclaims in this breezy ballad's conclusion. His bright, breathy vocal hearkens back to the carefree vitality of the Jacksons/Off the Wall era. The verses on this track were clearly still being worked out, but the chorus ("Free, free like the wind blows/ To fly away just like the sparrow...") and harmonies are enough to whisk one away from the worries of the day. Beautiful song.
Matt Forger:"There were times when going back and listening to this stuff was really an emotional experience for me. That was especially the case when I started working on the song, 'Free.' When you listen to this song you hear Michael's spirit and joy. It's raw, it's loose, it's him in his element, doing what he loved to do. The first time I listened to it I broke down. This is what it was like every day."
"Price of Fame"
One of the recurring themes in Jackson's work—pervasive on the Bad album and its outtakes—is about being in control versus being controlled. Given the nature of his life, particularly after Thriller, this preoccupation makes sense. How does he retain his identity, his sanity, his privacy amid such suffocating scrutiny, adulation, and expectations? Out of this context comes the dark psychological rumination, "Price of Fame," with its Police-like, "Spirits in a Material World" opening and "Billie Jean"-esque verses (there are also chords with echoes of "Who Is It"). "Father always told me you won't live a quiet life," he rues, "if you're reaching for fortune and fame." The vocal throughout is drenched in painful irony. Where "Billie Jean" relays a mother's plea to "be careful who you love," here the father dominates via harsh dictums about the realities of show business. "It's the price of fame," Jackson sings in the chorus. "So don't you feel no pain/ It's the price of fame/ So don't you ever complain." While the song's production isn't complete by Jackson's standards, it does offer a powerful vocal (listen to the way he bites into the lyric: "My father never lies!"). It is a striking juxtaposition to the easy bliss of the previous track, revealing why he so desperately yearned to fly away and be "free."
Matt Forger: "Bill [Bottrell] and I worked on this one and I believe this is Bill's mix from that era... You can just tell it's an emotionally charged song. It's clearly based on his experience. But Michael often did songs that are based on his experience but blended with other characters and people's experiences as well."
"Al Capone"
"Al Capone" sounds about as much like "Smooth Criminal" as "Streetwalker" sounds like "Dangerous" (i.e. not very much at all). In both cases, however, Jackson took elements he liked and transformed them into something completely new. It is a testament to Jackson's instincts, patience, and work ethic. While this earlier version has great potential (and likely would have been released by many of Jackson's contemporaries as is), he kept at it and came up with the timeless classic that is "Smooth Criminal." The demo also demonstrates Jackson's remarkable knack for choruses that stick. One listen and those falsetto harmonies are on repeat in the brain.
Matt Forger: "This is an example of a song where a part of it inspires the next version of the song. There have been many cases where Michael has done that, where he would dwell on a song and refine concepts, or lyrics or melodies. The bass line in 'Al Capone'—you can see how it evolved into 'Smooth Criminal.' And the whole gangster theme carried over—though as it evolved it became less about a particular historical figure and more about a situation and a story. You can also hear Michael experimenting with this staccato-type of vocal, this rapid wordplay that he would later use."
"Streetwalker"
"Streetwalker" retains its place as the best of the Bad-era outtakes (closely followed by the unincluded standout, "Cheater"). While it was first released on the 2001 special edition of Bad, it is nice to have it in this collection as it fits so perfectly with the other material on the album and will now be heard by millions more listeners. Jackson actually wanted the track on the final lineup of Bad, but eventually conceded to Quincy Jones on "Another Part of Me." The song features a killer bass line, bluesy harmonica fills, and a classic Jackson vocal.
"Fly Away"
Also originally released on the 2001 special edition of Bad, this beautiful ballad is pure sonic bliss. Unlike some of the early Hayvenhurst demos, the production here is pristine and showcases Jackson's voice in sublime form.
Remixes:
There are a handful of remixes at the end of Disc 2, intended, no doubt, to introduce Jackson to a new generation of listeners. By far, the best among these is the driving, high-energy remix of "Speed Demon" by Nero. It feels like it could be a club or radio hit today. You can take a listen here.