The 'Greatest Films Ever' List Includes Nothing From the Past 40 Years? Good
The influential Sight & Sound poll snubs newcomers, but that's OK: Newcomers haven't had time to prove themselves as true classics.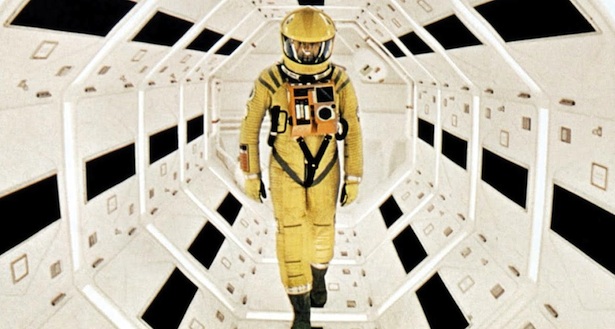 Warner Bros.
The recent unveiling of Sight & Sound's 2012 list of the Top 10 Greatest Movies of all Time brings with it the inevitable chatter that accompanies most lists taking authoritative stabs at qualifying the best of, well, anything. Cinephiles scan for snubs, ranking quirks, and whatever consistencies and trends they can glean from the list. Released every ten years since 1952 and voted upon by hundreds of critics and industry professionals, Sight & Sound has long been seen as a definitive voice in cinema-culture consensus. This time around, though, there's one gleaming omission from the Sight & Sound list: modern films. The top 10 doesn't include any movie made in the last 44 years, and the Top 50 only features 13 films since the 1970s (only six since the 1980s).
That fact, at first glance, makes the list seem irrelevant, giving the impression of a bias against the new in favor of a crusted-over, long-agreed-upon canon. It's telling, though, that few commentators have taken direct aim at the list's preference for the old; instead, a lot of the write-ups have just anticipated that other people will do so. In the AV Club, for example, Scott Tobias wrote that he expected some would categorize the list as "stodgy" for "[shutting] the door on contemporary masters."
To be sure, there's something obviously preposterous about saying that the decades after the release of 2001: A Space Odyssey in 1968 have produced no films worthy of inclusion in the top 10. If a movie is a masterpiece, it should be ranked as a classic, regardless of how old or young it is—right? Since 1968 (or the 1970s if you're looking at the Top-50 list) cinema has offered countless great, widely acclaimed films. The critical question, as voiced by New Statesman's Ryan Gilbey: "Are those who voted paralysed by history or are the finest films really located in the distant past?"
But I'd argue that the voters are not as paralyzed as some might suspect. The new Sight & Sound list actually does represent a move—a small move—towards the modern. Citizen Kane lost its top spot to Vertigo, a movie 17 years its junior. And compared to the 2002 version, this year's top-50 breakdown features fewer works from the years between 1920 and 1950 and more from the years between 1960 and today. These incremental shifts towards the new (well, newer) certainly suggest change is happening and that modern films are becoming canonized. It just also suggests that the canonization process is very, very slow.
MORE ON FILM
That's as it should be. We need time to judge whether a great movie truly deserves to be called a classic. Hyperbole comes easily in the heat of the film-watching moment, and in the afterglow it can be all too easy to proclaim it a masterpiece when it might not even hold up to a second viewing (ahem, American Beauty).
That's why the real gauge of greatness is the tried-and-true test of time. A real classic can't just seem timeless. It must show itself to be. There are many movies that are substantial enough to resonate a few years past their release, maybe even a decade, before they lose something and vanish from the forefront of film appreciators' minds. And there are some films that don't become acknowledged masterpieces till years later. A true classic reveals itself when it survives 20, 30, or 40 years and still manages to resonate deeper than most other films.
Of course, new films should be allowed to challenge the throne. It just should be tough for them to succeed. After all, a 50- or 10-spot list presents a zero-sum game. In order for a contemporary film to appreciate, it requires the depreciation of a classic. Yes, there are present-day works that could stand next to past cinematic greats (personally, I think The Tree of Life could be in the Top 50 right now), but they need to not just pay their dues first—they need to prove they are as good, if not better.
That might be frustrating to those who would like to see widely acknowledged contemporary classics show up on the list sooner. Slowness, after all, is often equated with stagnation. But the unhurried canonization process is not so much about stunting film history as it is about the preservation of its sanctity. As Scott Tobias notes, "[the] Sight & Sound Poll isn't just a poll, it's the poll." It serves the needed role of documenting consensus about film history. The old guard has been around so long for a reason, and if the list makers want to maintain credibility, they can't abandon consistency and due process in order to accommodate a superficial desire to appear more relevant. So if, in 30 years, one of my choices for greatest films of all time—Paul Thomas Anderson's There Will Be Blood—appears right next to Citizen Kane, I'll know it's earned its place.