Say Hi to the New Tiger Woods, Bye to the Old One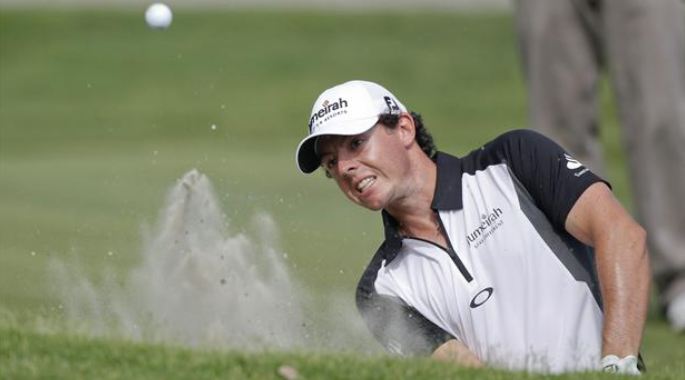 AP Images

You don't have to be a golf fan to appreciate the magnitude of what happened in the world of golf Sunday. The story, overshadowed by the closing ceremony of the Olympics, has a mythic dimension worthy of Mount Olympus.
There are three levels of significance:
[1] The surface-level, sports-page level: Rory McIlroy, at age 23, is the new Tiger Woods. McIlroy won the PGA Championship, one of the four "major" tournaments held each year, by eight strokes--the same commanding margin by which he won his first major, the US Open, last year. Only one golfer in the modern era demonstrated that kind of dominance before the age of 25, and that was Woods.
[2] The slightly deeper, more speculative sports-page level: Tiger Woods, in light of yesterday, seems headed for epic failure. I don't mean that he'll never win another major, but the odds are now decisively against his breaking Jack Nicklaus's record of 18 major championships--something that 12 years ago nearly everyone assumed he'd have accomplished by five years ago. Tiger isn't playing badly--that's the problem. He's had a good year, and he seems to have essentially recovered from his famous personal problems and his less famous physical problems (mainly a knee injury). But he's not the old, magical Tiger, and he needs five more major victories to break Nicklaus's record, and he hasn't had one in four years, and twilight is setting in. He'll turn 37 in December, and a younger generation, inspired by his example to work hard and train precisely, has come of age. McIlroy is the best but not only example.
[3] The mythic level: Tiger Woods comes as close as any real-life person I know of to being a story of hubris as popularly understood--pride and arrogance punished by the gods. His tragic character flaws go beyond his famously prolific and hedonistic betrayal of his wife. Ten years ago he fired the swing coach (Butch Harmon) who had helped him reach greatness--and by many accounts the main reason was that Harmon was trying to take too much credit for Tiger's accomplishments! Then, after emerging from the ensuing drought and finally getting back on track, he ignored the advice of doctors not to play injured and hurt himself badly. These things, as much as his personal troubles, explain why he failed to maintain the trajectory he was on a decade ago, back when he seemed destined not just to break Nicklaus's record but to shatter it.
It's easy for us mortals to say that, if we had been given Tiger's athletic gifts and his determination, we wouldn't have blown it. But it's hard to have his superhuman determination without having the kind of pride that could lead you to fire a coach for hogging the spotlight. And as for Woods's surrender to hedonism: I assume that if wherever you go beautiful women look at you longingly, fidelity takes more self-control than it takes for the rest of us.
Rory McIlroy won't be quite the cultural icon Tiger was. He's an extremely likeable Irishman, but there are other championship golfers who fit that description; his ethnicity doesn't make him the breakthrough story that Tiger's ethnicity made him. As for whether McIlroy will be the golfer that Tiger seemed destined to be but has failed to become--that is, the golfer with the undisputed claim to be the greatest who ever lived: stay tuned.
There are reasons to be doubtful. Golf is a fickle and deeply psychological game, and early promise can fade much faster--and more dramatically and completely--than it did in Tiger's case. (Google Johnny Miller or David Duval.) But McIlroy does have one asset that Tiger Woods didn't have: the cautionary tale of Tiger Woods.