'Paterno,' The Darkness, 'Premium Rush': The Week Ahead in Pop Culture
A look at the things we're most excited about watching, reading, browsing, and listening to:
A look at the things we're most excited about watching, reading, browsing, and listening to: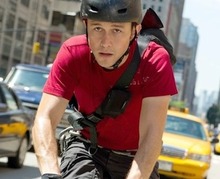 MOVIES
Joseph Gordon-Levitt's increasingly convincing claim to the title of movie-star-of-the-moment largely owes to his impeccable taste in roles; his career has been built on smart-but-commercially viable works like Inception, 50/50, (500) Days of Summer, and The Dark Knight Rises. We'll see if the streak continues with Premium Rush, a thriller in which he plays a New York City bike messenger who ends up carrying a highly sought-after parcel for delivery.
Comedian Mike Birbiglia's one-man show based on his own life has been transformed into the raved-about comedy Sleepwalk With Me. Katey Rich of Cinema Blend calls it "a romantic comedy that's utterly unique, but also satisfying in a primal, familiar way."
---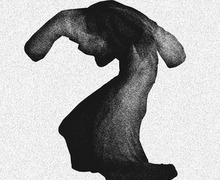 MUSIC
The tribal-funk, Talking Heads-indebted sound of Brooklyn's Yeasayer remains beguiling but accessible on the band's third album, Fragrant World. "Henrietta," with its extended, loping mantra of a bridge, is a particular triumph. Writes The Boston Phoenix, "it's downright jaw-dropping that they're able to experiment so wildly in the context of such catchiness."
The Darkness were set to either be the next big thing or the next big one-hit wonder in 2003, when their glammy, ridiculous, hair-metal-revival single "I Believe in a Thing Called Love" attacked the charts. Nearly a decade later, it looks like "one-hit wonder" was the right bet. But Hot Cakes, their first full-length since then to feature the band's original, hit-making lineup, aims to change that.
---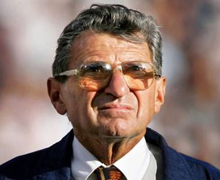 BOOKS
When Sports Illustrated's Joe Posnanski started working on his biography of Joe Paterno, he thought he was writing a book about the beloved, winningest coach of the Penn State football team. When Posnanski was already deep into the process of researching and writing the book, the Jerry Sandusky child-abuse scandal hit, and changed Paterno's legacy—and the shape of the book—dramatically. Paterno's challenge will be to take a clear-headed, critical look at the life of a man who was so greatly admired, and then so dramatically disgraced.
---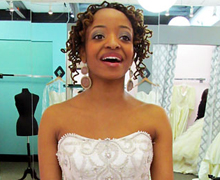 TV
Sigourney Weaver's USA miniseries Political Animals comes to an end tonight. Sure, the show has its flaws—occasionally cheesy dialogue, some stock-y characters—but it's been a joy to watch the stellar cast of actresses embody tough, complicated roles. And the series finale is worth watching to see where the Hillary Clinton stand-in main character's political aspirations ultimately take her.
The unexpected charms of Political Animals not withstanding, late summer is generally a wasteland for TV. Proof lies in the fact that on Friday evening TLC is premiering two spin-offs of its Say Yes to the Dress franchise: I Found the Gown and Say Yes to the Dress: Atlanta, which, like SYTTD itself, both document brides-to-be in pursuit of the perfect wedding dress. The shows promise to be just as predictable as the original—but also just as pleasantly escapist.