Pussy Riot isn't the first band to suffer consequences after expressing dissent. Take a look at some other musical acts who have also drawn the ire of political and religious leaders.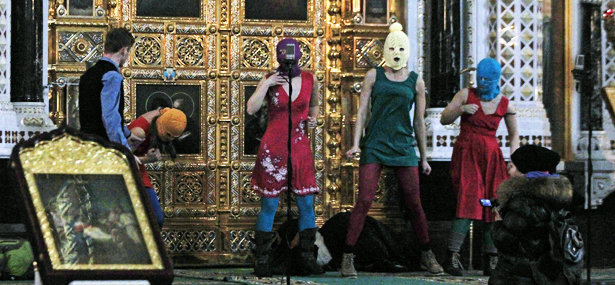 By now you probably know that on Friday, Russian feminist punks Pussy Riot received a guilty verdict and a jail sentence of two years. The Kafka-esque spectacle of the band being tried for the "crime" of "hooliganism motivated by religious hatred" has been an entirely depressing affair—our own Marina Galperina has written extensively about it over at ANIMAL—and while we didn't hold out much hope for a not-guilty verdict in the first place, we do hope that the amount of publicity the trial has generated means that any conviction is very much a Pyrrhic victory for the Russian government. Sadly, the members of Pussy Riot aren't the only musicians who've suffered through authoritarian governments attempting to silence them—Russia, after all, isn't the only place where making music and/or being politically outspoken can land you on the wrong side of the law. So here's a selection of other musicians, both past and present, who've endured similar treatment at the hands of their country's governments.
This post also appears on Flavorpill, an Atlantic partner site.
We want to hear what you think about this article. Submit a letter to the editor or write to letters@theatlantic.com.