A look at how women, fictional and real, have pushed the boundaries of male-female relationships.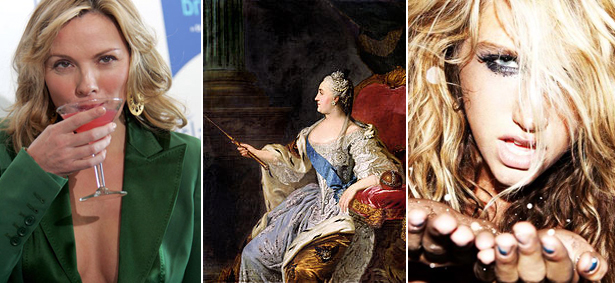 HBO; Wikimedia Commons; Ke$ha
In her article "Boys on the Side" in the September issue of the magazine, Hanna Rosin argues that the much-villainized hook-up culture is actually good for women. She writes, "The hookup culture is ... bound up with everything that's fabulous about being a young woman in 2012—the freedom, the independence, the knowledge that you can always depend on yourself." Some women, of course, have been reaping the benefits of casual romantic relationships for much longer. Here are some prominent women—both fictional and real—who have pushed the boundaries of traditional committed relationships.
We want to hear what you think about this article. Submit a letter to the editor or write to letters@theatlantic.com.
Ashley Fetters
is a writer based in New Jersey, and a former staff writer at
The Atlantic
.