Fall TV Preview: Questions About 'Homeland,' 'The Office,' and More
A look at the storylines that will dominate the upcoming television season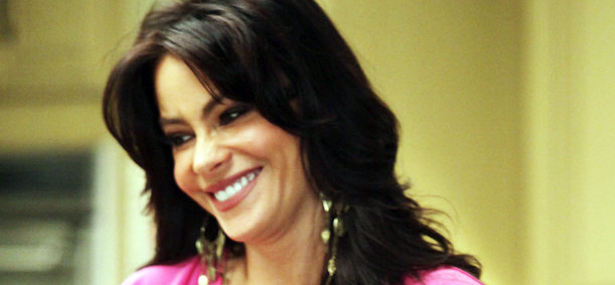 ABC
It's been a long summer for those of us waiting to find out how the Pritchetts react to Gloria's pregnancy on Modern Family. Or whether Victoria Grayson survives the plane crash on Revenge. Or whether shock treatments will thwart Carrie's breakthrough on Homeland. In other words, it's been a long summer for most of us. As the new fall TV season gets ready to roll out in the coming six weeks (give or take for some shows), fans and critics are gearing up for the premieres of breakout hits (New Girl, Once Upon a Time), returning favorites (The Walking Dead, Downton Abbey), and potential new gems (The New Normal, The Mindy Project). Here are some things to look out for to prepare for their long-awaited debuts:
Can a show survive its backlash?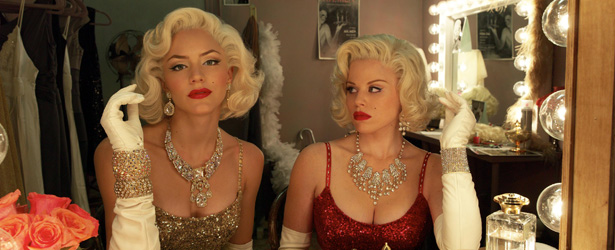 NBC
Remember when Smash premiered to a veritable standing ovation from critics? It may be hard to recall those accolades, considering the lashing the show eventually received from those same reviewers. What began as a series providing a unique and lavish look into the making of a Broadway spectacle devolved into a subpar soap opera more interested in the lunacy of its inconsistently drawn characters than the intriguing making-of-the-sausage drama critics were so initially enamored by. For its second season, Smash ditched its least popular and most annoying characters, hired a Gossip Girl vet as a new showrunner, and signed a roster of new guest stars, including Jennifer Hudson and breakout Broadway hunk Jeremy Jordan (Newsies). Now the question is whether audiences will return—and whether the show even deserves them back.
No talk of divisive TV musical series could exclude Glee, which continues to frustrate both finnicky critics and the most devoted of Gleeks—each group bothered by the the snow's increasingly tonedeaf writing, wildly divergent plots, and failure to live up to the potential exhibited by its sharp, biting, and bubbly first season. The show is essentially relaunching this season, with its major characters all in different cities after last spring's graduation—a narrative challenge that will either reinvigorate the series or ruin it for good.
After a first season that received nowhere near the viewership or buzz creator Simon Cowell hoped for—largely because it offered not much new or different from its many competitors—The X Factor returns with Britney Spears and teen queen Demi Lovato at its judges table, hoping the pop divas will win over the audience Paula Abdul and Nicole Scherzinger failed to woo. On the cable front, The Newsroom continues to churn out episodes late in its first season run that are far more captivating and less patronizing than that early batch that critics loathed so much, and Girls returns as an Emmy-nominated hit hoping to win over those who were turned off by its "voice of a generation" billing and hype.
Will genre series continue to excel?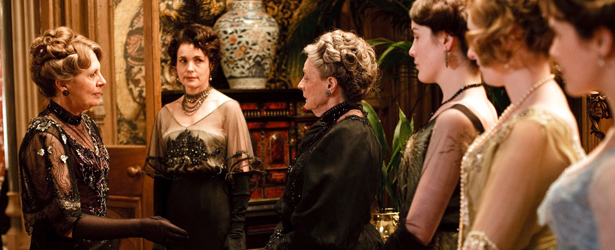 PBS
There were few bright spots on broadcast TV's fall lineup, especially on the drama front. It's telling, however, that those old reliables—procedurals and medical shows—mostly failed to take off in their freshman seasons. On the other hand, series that were once considered too risky—genre shows—were among the few new hits. Fairy-tale drama Once Upon a Time launched big and continued to put up strong numbers, while Grimm performed solidly for NBC. Campy soap opera Revenge became watercooler television, while ABC's political-soap combo Scandal was the rare show to grow viewers over its first season.
On cable, American Horror Story was an unmitigated success, and TNT's Dallas reboot earned Texas-sized numbers. Downtown Abbey on PBS remains, as a British costume drama, one of TV's most unlikely smashes. The new fall season finds networks doubling down on genre shows: sci-fi series like Revolution, supernatural dramas like 666 Park Avenue, soaps like Nashville. Will audiences continue to respond?
Have audiences had their fill of sarcastic funny ladies?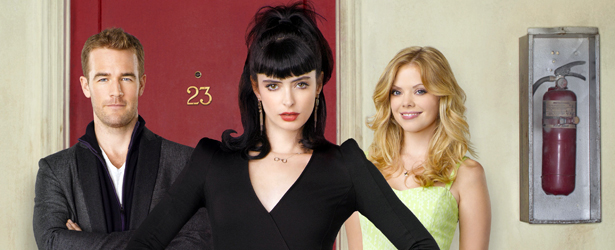 ABC
The talking point of last TV season was the much-welcome victory of women in sitcoms—smart, bawdy, clever, fully-drawn, and unique—over the loathsome cliched comedy men—boorish, uninspired, and corny. And there were loads of these fast-talking, sarcastic, and altogether interesting female leads to choose from: Zooey Deschanel's Jess on New Girl, Kat Dennings's Max on 2 Broke Girls, Lena Dunham's Hannah on Girls, Krysten Ritter's Chloe on Don't Trust the B---- in Apartment 23, and Jane Levy's Tessa on Suburgatory.
The new season finds Mindy Kaling's title character on The Mindy Project, Dakota Johnson's Kate on Ben and Kate, Sarah Chalke's Polly on How to Live With Your Parents, and Becki Newton's Chloe on Goodwin Games joining the mix. This could either be an embarrassment of riches...or too much to for viewers to handle.
Can Modern Family survive the baby curse?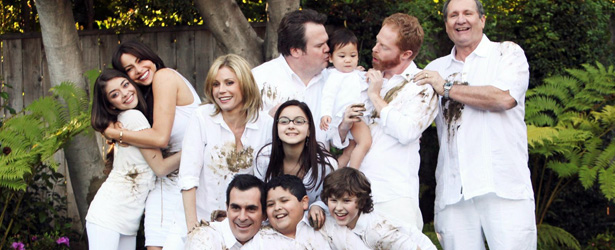 ABC
For each of its first three seasons, Modern Family enjoyed a kind of unbridled fan and critical enthusiasm that's extremely rare but completely deserved. That expectation of consistent quality makes the series' big finale reveal last season all the more surprising...and concerning. We learn in the episode's final moments that Sofia Vergara's Gloria is pregnant with her husband's (Ed O'Neill's Jay) third child, his first in over three decades. The "older couple gets their lives turned upside down by a late-in-life pregnancy" storyline is tried and true in the sitcom universe—but by far more mediocre series way further in their runs when they were desperate for fresh plot points. Until now, Modern Family has stood in a class of its own with its original, sharp writing and aversion to cliches. With this storyline, it now joins a class that includes The Fresh Prince of Bel Air, Growing Pains, and Boy Meets World—all rightfully beloved for their own reasons, but none on par with ABC's Emmy-winning gem. Sure, there are reasons to expect better for Modern Family: The younger woman/older man dynamic of Gloria and Jay's relationship puts a different spin on the cliched plot, and one should never bet against Modern Family's writers. But this could also spell the beginning of the end of the show's relatively unscathed relationship with viewers and reviewers.
Will breakout shows sustain their momentum?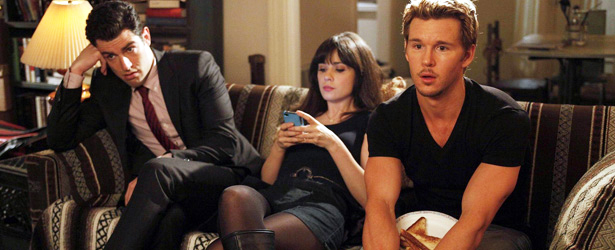 FOX
It's a lot of pressure to be a breakout hit in your first season. Then the question arises as to whether the show can keep up its quality (Modern Family), or fall prey to the sophomore slump (Glee). New Girl initially divided critics with its quirkiness and reliance on Zooey Deschanel's occasionally grating performance, but the show eventually evolved into a solid ensemble comedy as supporting characters, chiefly Max Greenfield's lovable douchebag Schmidt, were fleshed out and Deschanel's Jess became more well-rounded. The show was a ratings hit; the test will be whether it can keep up the momentum. 2 Broke Girls faces the same challenge, though critics will be watching with a keen eye to see if the show eases up on its racial stereotypes and corny zingers to seize full potential of the winning chemistry of leads Kat Dennings and Beth Behrs. Suburgatory is also being given the plum post-Modern Family timeslot, a sign that ABC (rightfully) thinks the show should be a big hit.
On the drama side, newbies Homeland, Revenge, Once Upon a Time, and Scandal are under pressure to keep up their solid ratings, with Revenge especially hoping to maintain the buzz it built in its first year. But it's not just new shows hoping to capitalize on a strong run last season. Happy Endings more than earned its status as last year's Most Improved Sitcom. Now, it needs to prove that it can maintain its lightning-fast joke pace for another season. Similarly, Raising Hope, The Walking Dead, and Downton Abbey hope to continue its wave of momentum.
Is it really the "new normal?"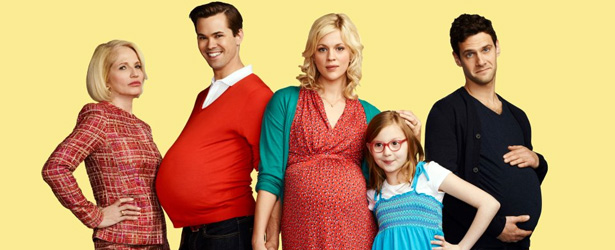 NBC
Celebrated, if divisive, Glee, Nip/Tuck, and American Horror Story creator Ryan Murphy makes his first foray into the the 30-minute sitcom world with The New Normal, and, as is typical with Murphy, it's an issue-packed show by its very nature. The series revolves around a gay couple expecting their first child from a surrogate mother, who becomes very involved in the partners' lives. The hijinks that ensue seem of the conventional sitcom variety—the anxiety of new parents, the comedy of pregnancy, etc.—but by branding the non-traditional family dynamic "the new normal," Murphy is already making a radical political statement, particularly for broadcast TV.
A scan of the fall lineup really does raise the question of whether audiences, over a decade since the premiere of Will and Grace, have accepted gay couplings and gay characters as the new normal. CBS will premiere Partners, about best friends—one gay, one straight—and their respective significant others. Glee's tackling of teen homosexuality is well-known, while Modern Family's Mitch and Cam are among the show's most beloved characters. Happy Endings's Max may be TV's most progressive gay character, in that were it not for storylines involving his romances with men, it would be impossible to tell that the slovenly, lazy man is gay at all—an admirable refusal to revert to sterotypes and tropes. Yet none of those series telegraph "this is a show about an ordinary family that happens to be gay" in the way that The New Normal does just with its title. But will it work?
Do movie stars matter?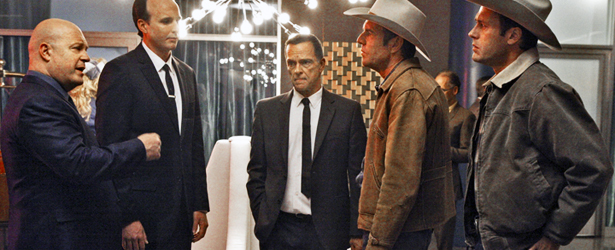 CBS
The past few TV seasons saw out-of-work movie stars flock to TV: Ashley Judd, Kathy Bates, Josh Lucas, Maria Bello, Dustin Hoffman, Christian Slater, Christina Ricci. And all of their series failed. Yet each year, networks clamor to attach movie actors' names to their new TV projects, no matter how dimmed their star power has become, presumably with the hope that they'll attract viewers. Thus far, though, the viewers haven't materialized. Nonetheless, this season will see Dennis Quaid on Vegas, Kevin Bacon on The Following, Ellen Barkin on The New Normal, and more. Over the past few seasons, only a handful of shows starring movie actors succeeded, putting the pressure on that trio of actors. It certainly helps, however, that each of their projects looks exceptional.
Is there a new Mad Men?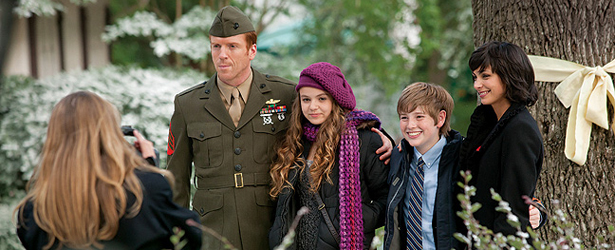 Showtime
Mad Men just finished its fifth season—which many consider its best. Few shows enjoy that sort of critical acclaim across its entire run; in recent memory, perhaps only The Sopranos could rival the feat. That run could end this year, however. First in line to take the title from the AMC drama is Homeland. Showtime's thriller, now entering its second season, was must-see viewing in its freshman year. The acting, led by Claire Danes and Damien Lewis, was mesmerizing. The writing was as nuanced and unexpected as anything Mad Men produces, only the pace moved at a clip almost twice as fast as anything that happens at Sterling Cooper Draper Pryce, appealing to those who have soured on Mad Men's slow-burning formula. If season two can live up to the standard of its debut run, then Homeland could easily become TV's best show.
Of course, no conversation about TV's best program would be complete without mention of Breaking Bad, which continues to top itself thanks to Bryan Cranston's characterization of Walter White. The show has been given the blessing of a firm end date, so expect its final run to be its best yet. And it's not only straight dramas that deserve mention: Louis C.K.'s writing/directing/acting work in Louie practically reinvents the notion of comedy. Bleak as it is sidesplitting, moving as it is raunchy, the show may not just be the best comedy on TV, it may be the best drama, too.
How will The Office end?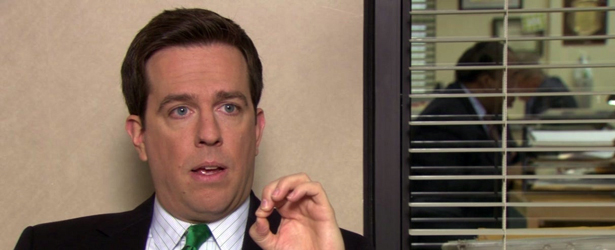 NBC
After nine seasons, countless "that's what she said jokes," and a run that began in obscurity, grew into the buzziest comedy on TV, and waned this past year into tired territory, The Office's upcoming season will be its last. Last season raised its own questions about the NBC stalwart—chiefly, will it be any good without Steve Carell? (Answer: Only kinda, and only occasionally.) A few details have already been leaked. The season will be more arc-focused—think the fantastic Jim and Pam will-they-won't they of the early seasons—and less episodic—think Andy's bizarre garden party. As the show starts its swan song, more questions are raised: Will Dunder Mifflin somehow again escape closure in a bad economy? How will Dwight's planned spinoff affect Angela and their baby? Can Jim and Pam become interesting again? Will Steve Carell return to say goodbye? And, most importantly, who in their right mind has been filming a documentary about a mid-market paper company in suburban Pennsylvania for NINE years?