Why a Memoirist Can Be a Songwriter but Snooki Can't Be a Novelist
How Mary Karr, acclaimed author of The Liar's Club and Cherry, made a country record without irritating critics or her fans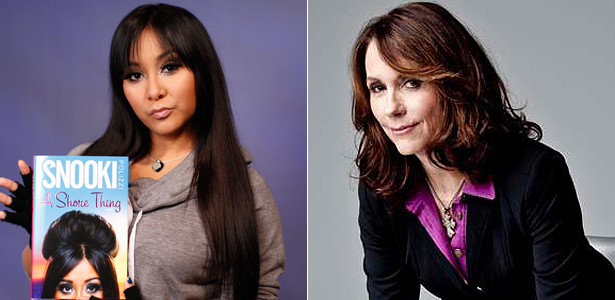 Reuters, Deborah Feingold
Breaking into a new field is the riskiest career move a famous person can make: For every couple hundred celebrities who try, there are only a few Nora Ephrons or Will Smiths or Steve Martins who move gracefully from stage to screen or from bookshelf to record store. Last month, poet Mary Karr, beloved for her bestselling memoir trilogy,
The Liars' Club
,
Cherry
, and
Lit
, dispatched her debut record of Americana music. At the peak of her career and bedecked with the PEN/Martha Albrand Award for First Nonfiction, multiple Pushcart Prizes, and a Guggenheim Fellowship, the 57-year-old wordsmith applied her rough-hewn Texas style to a ten-track album called
Kin: Songs by Mary Karr and Rodney Crowell
. NPR called it "a high-profile risk that paid off." The New York
Daily News
praised the
"wealth of winking new country odes."
Flavorwire
deemed the songs "
as painfully honest and simply beautiful as any of Karr's memoirs
." The album has spent four weeks charting on
Billboard
, and in Amazon sales, Kin claims the number one spot in Americana music and the number six spot in Country Rock, beating out Taylor Swift. Karr managed to nurture her artistic instincts and to delight her fans—without selling out.
Karr ventured stubbornly and unexpectedly into songwriting, the result of a long professional courtship with country music legend Rodney Crowell, a Grammy Award-winner and recent Songwriter Hall of Fame inductee. Crowell identified so strongly with Karr's savage upbringing in The Liars' Club that he name-checked her in "Earthbound," a track off his 2003 album, Fate's Right Hand. Soon the two met for dinner in Manhattan, where Karr lives. "I didn't know who he was," Karr told me, with a slight drawl. "He'd mentioned his wife, so I didn't think he was a crazy stalker or anything." The pair sat down at a restaurant "all dressed up in our 'we're adults' clothes," but minutes in, they were talking in the shorthand of old friends from East Texas, where they spent their youth less than 100 miles apart. Crowell called their instant rapport "a brother-sister thing." Karr deferred to Nabokov: "'The years by year are passing, my dear, and presently nobody will know what you and I know.'" In other words, she said, "Rodney just knew shit about me that nobody else knew—nobody who didn't grow up with rednecks who were drinking and shooting Colts and beating each other." Crowell asked his fellow Lone Star savant to join forces with him and pen songs. "Never [gonna] happen," Karr insisted. "It'd been a long time since I'd done something I didn't know how to do." A great way to become a media punch line is to try something new and fail, and she wasn't in the mood for humiliation.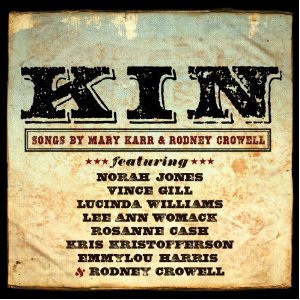 Remember when Snooki "wrote" a novel? Remember Mick Jagger in
Freejack
? Need I remind anybody of Eddie Murphy's new-wave single, "Party All the Time"? All were disasters. While Murphy's song charted at number two on the
Billboard Hot 100, it also made a host of "worst" lists from AOL Radio, Blender Magazine, and other venues. Ultimately, Snooki, Jagger, and Murphy failed because they were riding on their thriving reputations, not their hard-earned artistic prowess. Consider, too, the washed-up semi-somebodies who saturated their industry and then hoped to avail themselves of some slipshod rebranding. This is the last gasp, the single hand shooting up out of the sea before sinking slowly, slowly down. Child stars are often guilty of this tactic. In 1994, Corey Feldman released his first of four pop albums, Love Left, which tanked like the other three. In 2006, Macaulay Culkin published Junior, a novel Publishers Weekly lambasted as "self-indulgently infantile." Such careless second acts have made laughing stocks of the honest failures.
To be fair, celebrities don't have the fledgling artists' benefit of getting rejected until they're good enough. Instead, they have managers and agents prodding them to produce more work instead of better work. They have publishers and producers and directors ready to sign them, without regard to quality. Yet honing a craft requires years of work—decades, even. Ask James Franco, who earned a fiction-writing MFA in a two-year program at Columbia and instantly published a collection of short stories, Palo Alto. He got his wrist slapped in a New York Times review that mentioned his "potential" and bid him "to harness the skills he's cultivated as an actor." Even serious artists make mistakes, especially early in their careers, but after a while, who can tell the difference between the megastar slackers, the comeback wannabes, and the famous artists striving genuinely to stretch their aesthetic?
"I was terrified," added Karr.
MORE ON MUSIC
While Karr was still mulling over the songwriting idea, she read drafts of Crowell's memoir, Chinaberry Sidewalks, published by Knopf last year. "Out of respect for writers like Mary, and Toby Wolff, and Harry Crews, and Ivan Doig, I didn't just try to bluff my way in by dashing off some paragraphs about my stupid career," Crowell told me. His book, an exquisite chronicle of his childhood in Texas, took him ten years to write. Helping Crowell, a freshman at prose, inspired Karr to become a freshman at lyrics. The duo would be apprenticed to each other.
On the phone with Crowell one day, Karr said, "If the law don't want you, neither do I," referring to the criminals she dated when she was young. "That's a great name for a song," Crowell said. He e-mailed her an MP3 for a melody, and she sent back some sassy lyrics. "Next thing I know, he's in my apartment from Nashville with a guitar on his knee, singing this song." Not long after, he told her he had a deal for their record. "And I said, 'What record?' I thought it was a metaphor," Karr said, laughing. Norah Jones wound up singing "If The Law Don't Want You." Other vocalists include Lucinda Williams, Vince Gill, Lee Ann Womack, Emmylou Harris, Kris Kristofferson, Crowell's ex-wife Rosanne Cash, and Crowell himself.
While Karr does not sing on the album, she follows a first-rate tradition of lime-lit authors-turned-songwriters. Leonard Cohen's book of poems, Let Us Compare Mythologies, came ten years before Songs of Leonard Cohen, for example, and Patti Smith's Seventh Heaven came three years before Horses. Rarely does an established author become a lyricist overnight, but music runs in Karr's blood: Her son plays saxophone, bass, and drums. Her nephew is the assistant conductor for the New York Philharmonic. "I'm the biggest music fan in the world," said Karr, who recalled seeing James Brown and Cream concerts in junior high. "All poets are poets because they can't sing."
The songs on Kin preserve Karr's identity as a whip-cracking East Texas poet, known to quote Yeats, drop the F-bomb, and petition God all inside of a minute. For other celebrities, though, deviating from their image looks insane. Joaquin Phoenix, who won a Golden Globe as Johnny Cash in Walk The Line, best exposed this fact in 2009 when he packed on saggy weight, grew a Unabomber beard, and appeared on Letterman acting drugged-up and slow-tongued and humorless, claiming to have launched a hip-hop career. The audience began chuckling. "Is this a joke?" Phoenix asked the crowd. It was, but the joke was on us. The next year, he fessed up to the hoax, which was captured in the mockumentary, I'm Still Here. That Phoenix could believably—and so naturally—merge his hip-hop ambitions with a spree of self-destruction shows just how offensive it can be for an artist to veer from their established patterns. But exploring new creative territory doesn't have to be tantamount to losing one's mind. Miranda July, an award-winning screenwriter-director-actress-author, wisely presented herself early on as a buffet artist for whom no medium was forbidden. Despite her artistic promiscuity, July's fans don't accuse her of infidelity or dilettantish indulgence. Likewise, Karr's twangy tunes, equal parts vulnerable and fierce, gel with her public persona, making the transition easy for her fans to applaud. It helps that Karr is famous for being herself.
The songs on Kin are fictional, another first for Karr, and reflect the marriage of Crowell's songwriter's ear and Karr's poetic parlance, a collaboration gone right, two artists sharpening each other to enhance their linguistic and musical faculties. Crowell told me he instigated this partnership so that he could let the poet in Karr dominate. "Mary would instinctively introduce the vowel sound that nine songwriters who play guitars and pianos would not choose." Take the album's opening line in "Anything But Tame." Crowell sings, "When our feet were tough as horn." Originally, however, he had played the melody as "When our feet were tough as nails." The "A" vowel in "nails" sings well against the chord. Karr argued that "nails" was too wide a metaphor, whereas "horn" was an organic substance, like calloused feet. "Horn was not the word I would have chosen," Crowell admitted. "But I started singing it, and pretty soon, it was the word."
Karr and Crowell recently alighted a cross-country tour to promote Kin, with musician Steuart Smith of The Eagles. "There's a reason they call it playing," said Karr. "Guitars went out of tune, we dropped shit, we fell down shit. I fell off my shoes." The fans she met on the road raved about the new album—of course they did. Is it really so inconceivable that a poet-memoirist would pen songs? Or that an Olympian could learn to pirouette on a dance floor? Or that an actor, who reads scripts for a living, could learn to write a book? Or that a newly minted songwriter would learn how to sing them? After a lifetime of singing into her hairbrush, Karr started doing harmony for Crowell and Smith. The tour ended in Los Angeles, and Karr stayed for a few extra days. "I'm in LA pitching TV shows," she wrote in an e-mail. "Crazy."