Do these sports really belong in the Games?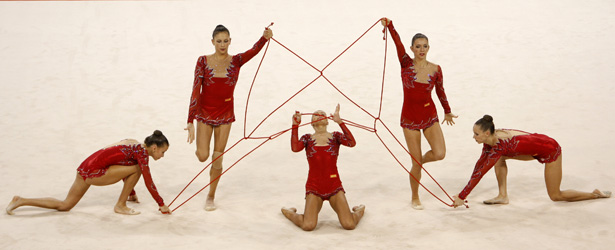 Reuters

MORE FROM BLEACHER REPORT:
5 Key Facts from the Freeh Report
Can Team USA Win Without Griffin?
Joe Paterno's Grand Betrayal
---
There has been a late-developing push from Harry Potter fans to get the mythical sport Quidditch added to the Olympic Games. While it is just a whim in 2012, many fans believe they can get it added to future Games.
So, world-class athletes running around with sticks supposedly between their legs. What could go wrong? It isn't like anyone ever took a swing at someone with a hockey stick.
In an article in The Telegraph, Alex Benepe of the International Quidditch Association defends the sport as Olympics-worthy:
There are a lot more ridiculous sports in the Olympics right now if you ask me, so I think anyone who doubts it should come out and see Quidditch and see how intense it is, it's a rough sport it's an exciting and dynamic sport and I would encourage anyone who has their doubts to come out and try it for themselves.
Well, Alex, we didn't ask, but you certainly got us thinking. Are there more ridiculous sports out there?
While I may not be on board with Quidditch being recognized by anyone other than the round-lens crowd, here are several of the weirdest summer Olympic sports. You'll have to decide if they are or aren't weirder than Quidditch.
We want to hear what you think about this article. Submit a letter to the editor or write to letters@theatlantic.com.