A look at the all-time lows of the industry's greats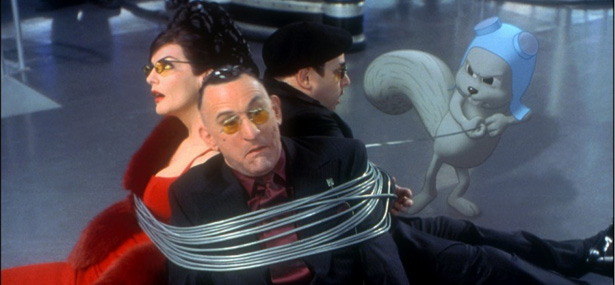 Capella International
This Friday, Robert DeNiro once again does his very best to assure you that he's actually not one of the finest screen actors of all time, via his mercilessly overcooked performance in the alarmingly bad paranormal thriller Red Lights. Badly miscast as a superstar psychic, the two-time Oscar winner conveys not a moment of credibility, and while it's not the absolute worst work he's done (more on that below), it got us thinking about some of our finest actors, and some of their less notable performances. Below: our list of 10 truly terrible performances by 10 highly respected thesps.
This post also appears on Flavorpill, an Atlantic partner site.
We want to hear what you think about this article. Submit a letter to the editor or write to letters@theatlantic.com.
Jason Bailey
is the film editor at
Flavorwire
. He is the author of
The Ultimate Woody Allen Film Companion
.