The Olympics, 'Ruby Sparks,' Passion Pit: The Week Ahead in Pop Culture
A look at the things we're most excited about watching, reading, browsing, and listening to
A look at the things we're most excited about watching, reading, browsing, and listening to: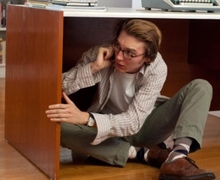 MOVIES
The people behind last decade's indie-comedy-that-could, Little Miss Sunshine, are trying for a second chance at success with Ruby Sparks. Paul Dano plays a novelist who writes about the woman of his dreams—only to see her actually come into existence. "A beguiling romantic fantasy about the creative process and its potential to quite literally take on a life of its own, Ruby Sparks performs an imaginative high-wire act with finesse and charm," writes The Hollywood Reporter.
After Magic Mike, the Matthew McConaughey reinvention/rennaissance continues with Killer Joe, in which the actor plays the titular hit man. It's a "deliriously sleazy black comedy thriller," writes the Daily Mirror.
---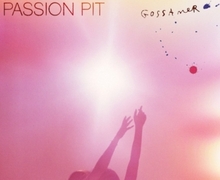 MUSIC
The songs Michael Angelakos recorded in his Cambridge, Massachusetts bedroom for his girlfriend blossomed into a worldwide indie phenomenon in 2008, with Passion Pit's effervescent synth pop and delirious, high-on-helium vocals becoming inescapable. A widely read Pitchfork profile last week, though, revealed that Angelakos's songs are informed by the challenge of living with bipolar disorder, adding another layer of depth to the sunny sound of his band's new album Gossamer.
The New Jersey pop punks of The Gaslight Anthem are disciples of Bruce Springsteen—such effective ones that they've actually been joined on stage by The Boss. According to singer Brian Fallon, the Gaslight Anthem's fourth album, Handwritten, will mark a return to the hard-driving but literary style of The '59 Sound, the 2008 record that grabbed the attention of both critics and the band's idol.
---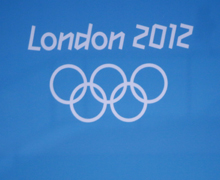 SPORTS
Of course, the biggest sporting event of the year begins this week, with the Olympic opening ceremonies on Friday, followed by the first rounds of competition throughout the weekend. You can watch a whole range of sports on Saturday and Sunday: archery, basketball, swimming, boxing, weightlifting, and so on.
The one sport you won't be able to watch is baseball, which was cut from the Olympic lineup this year. Fortunately, the MLB has plenty of games throughout the week and weekend for those not swept into the Olympic madness.
---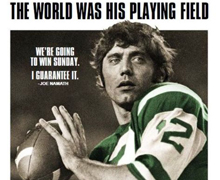 TV
Another sport that won't be at the Olympics? American football. But fear not—there's also something this week for gridiron fans who can't wait for fall. HBO is re-airing Namath, a documentary about the legendary Jets quarterback that premiered back in January, on Wednesday.