These feats of architecture are as stunning as the feats of athleticism housed within them.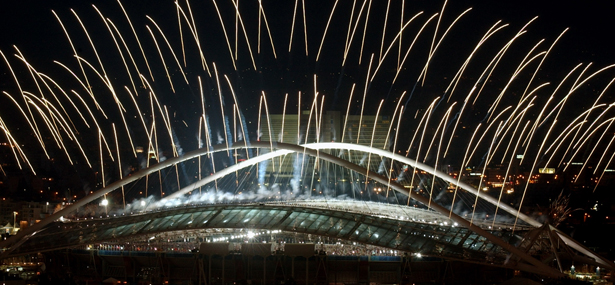 AP Images
The 2012 London Summer Olympics kicked off over the weekend, and after reading a fascinating article about the Architecture Olympics, explaining International Olympic Committee founder Baron de Coubertin's vision for "a global event that incorporated not only athletics but also art competitions, giving equal importance to works of architecture, painting, music, sculpture and literature," we felt compelled to take an in-depth look at the stunning design afforded by the biannual competition.
Starting with a look at the most stunning stadiums constructed for this year's events, and then going back in time to the striking simplicity of the first stadium in Greece, check out the most beautiful Olympic architecture ever built.
This post also appears on Flavorpill, an Atlantic partner site.
We want to hear what you think about this article. Submit a letter to the editor or write to letters@theatlantic.com.