Mark your calendar accordingly—and set your watch to British Summer Time.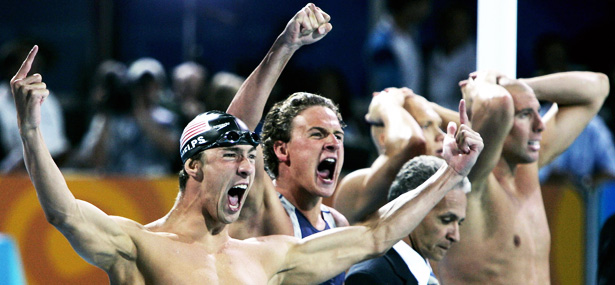 Reuters

MORE FROM BLEACHER REPORT:
Team USA vs. Spain: Players to Watch
Twitter Reacts to Penn State
Grading the NBA's Summer League
---
The 2012 London Olympics will span 19 days, 36 athletic disciplines, and 302 events. How you handle that deluge of sport is a matter of personal preference. But unless you plan to forgo sleep for the better part of a month, we suggest you pace yourself. To help you do just that, we've ranked the top 10 days of Olympic competition based on scheduled events and anticipated showdowns.
Happy watching!
(Note: Unless otherwise stated, all "highlight" events are event finals.)
This post also appears on Bleacher Report, an Atlantic partner site.
We want to hear what you think about this article. Submit a letter to the editor or write to letters@theatlantic.com.