A look at the specimens representing the U.S. in London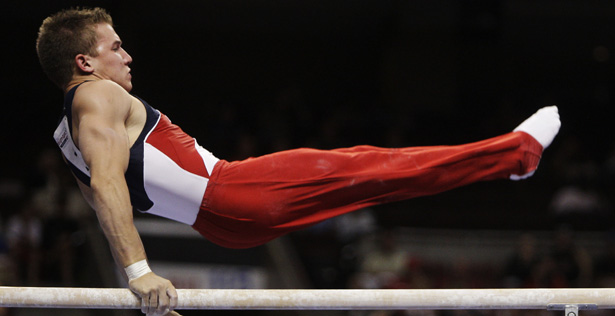 MORE FROM BLEACHER REPORT:
Russell Westbrook & Coach K
The Real Blade Runner
Federer's Olympic Forecast
---
There are countless reasons as to why people are drawn to the Olympic Games. The competition for sport and country are certainly drivers, as is the amazing physical talents of the participants.
For some viewers, the visual aesthetics are reason enough to tune in. While beach volleyball is a great sport, its popularity has something to do with the outfits. One thing that should not be overlooked is the amount of time and effort the athletes dedicate to sculpting their physique and mastering their sport. Bulging biceps and four-percent body fat don't just happen.
With apologies to the many deserving competitors that weren't included in the list, here are 30 muscle-bound (or at least very fit) American athletes that will be competing in the 2012 Olympic Games.
This post also appears on Bleacher Report, an Atlantic partner site.
We want to hear what you think about this article. Submit a letter to the editor or write to letters@theatlantic.com.