'Savages,' Jennifer Weiner, 'Spider-Man': The Week Ahead in Pop Culture
A look at the things we're most excited about watching, reading, browsing, and listening to
A look at the things we're most excited about watching, reading, browsing, and listening to: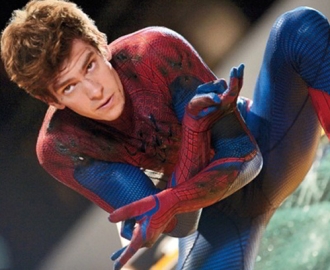 MOVIES
Why is there a new telling of the Spider-Man origin story, a little more than a decade after Tobey Maguire and co. kicked off the still-extant super-hero movie craze? Copyright expiration law, mostly. Even so, The Amazing Spider-Man, featuring Andrew Garfield as Peter Parker and Emma Stone as Gwen Stacy, is supposedly pretty entertaining. It's "an inexcusably good reboot-thing" according to The Village Voice, and most critics, so far, agree.
Oliver Stone's Savages looks like it'll be a violent, stylish take on what happens when a Mexican drug cartel crosses paths with a pair of Orange County pot dealers. Taylor Kitsch and Aaron Johnson star as those dealers, who happen to share a girlfriend (Blake Lively) who gets kidnapped by a gangsters led by characters played by Benicio Del Toro and Penelope Cruz. Rounding out the high-profile cast is John Travolta as a federal agent. Get ready for shoot outs, freeway chases, tense interrogation scenes—and bright, California scenery.
---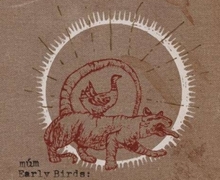 MUSIC
In the past 15 years, the Icelandic act Múm has grown into one of the most fervently and widely loved purveyors of gentle, experimental electronic music. Early Birds rounds up previously unreleased rarities from the band's formative days, 1998-2000. One listen to the album sampler promises it'll be essential listening for who misses the sound of trip-hop, IDM, or glitch back in the '90s—or anyone looking for music that manages to be both atmospheric and interesting.
British prog-rockers Asia, whose heyday coincided with prog-rock's heyday in the '80s, have reunited for a new album, titled XXX. Decide if their sound holds up at their official website.
---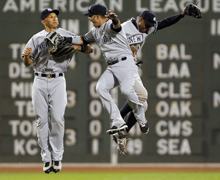 SPORTS
Wimbledon continues this week, leading up to the finals on Saturday and Sunday. There have already been some high-profile flameouts—Venus Williams, John Isner—and the grass-court tournament promises more surprises as it advances.
The baseball season is almost halfway over: We're just over a week away from the All-Star Break. Before the season's midpoint, we'll get to see two of the sport's greatest rivals face off when the New York Yankees play the Boston Red Sox, in Boston. The Yankees blew the Sox away in late April, during the Fenway Park centennial celebration—this will be the Sox's chance to save face against the Yanks, who are currently the top team in the league.
---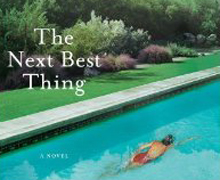 BOOKS
For sale Tuesday:
Two years ago, Jennifer Weiner launched an assault against highbrow book critics for what she saw as bias: Literary authors like Jonathan Franzen get a ton of attention in the press, while commercially successful (and female) writers like her are all but ignored. Now she has a new book out called The Next Best Thing. Judge for yourself if you think Weiner merits as much attention as Franzen.
Journalist (and former Atlantic fact-checker) Daniel Smith describes is battle with anxiety in his new memoir Monkey Mind. It's a challenging, and potentially dark, subject, but Smith cuts through the pain with wit and humor.
---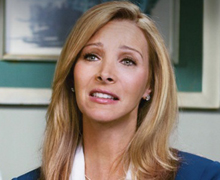 TV
Showtime's Web Therapy begins its second season on Monday. Lisa Kudrow returns as an impatient counselor who comes up with a new, faster way to serve her clients: Rather than having traditional 50-minute sessions, she has short conversations over Apple iChat.