I'm So Glad the All-Star Game Is Over
A Kansas City resident's lament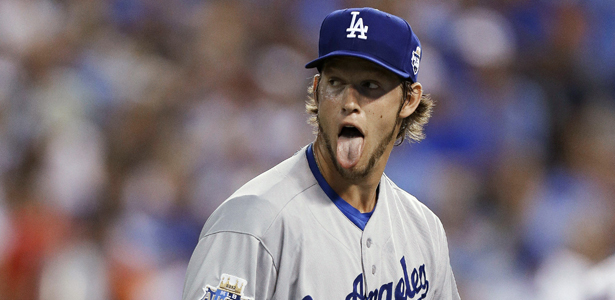 AP Images
The best thing you can say about last night's All-Star Game is that it's over. Nowhere is that relief more palpable than Kansas City, Missouri, where the 83rd Midseason Classic, an 8-0 drubbing by the National League, took place.
After all, most fans don't give the All-Star Game very much thought. They start to pay attention a few weeks before the break, when they stuff the virtual ballot box for hometown favorites—like San Franciscans did this year. Once the rosters and starters are announced, there's some mild fussing over who got snubbed—debating if Austin Jackson should have made the roster, or why Tony LaRussa started Matt Cain. We watch the Home Run Derby, remembering it's more fun than the game itself and ponder the absurdity of having an exhibition match determine home-field advantage in the World Series before looking eagerly forward to the second half of the season and games that count.
Not in Kansas City. Here, we have been swimming in hype since last season, and drowning since Opening Day. Obviously, duh, hosting the All-Star Game—and the week of festivities that go with it—meant a bunch of cash and great international exposure for the city. Nevertheless, having the game at Kauffman was a royal pain. The city spent weeks scrubbing sidewalks and planting flowers. Formerly free parking spaces suddenly jumped to $20 an hour, with none to be had. We got overly cheerful greeters at the airport and pennant-shaped "Welcome!" signs in the intersections of big thoroughfares. The city dyed the fountains blue, too, and bathed buildings with projected lights. Someone even had the twisted foresight to build a new Taco Bell across the street from the stadium just so there would be one on camera for Sunday's Bell-sponsored Legends & Celebrity Softball Game. It got grating—and massively inconvenient. Like yesterday before the game, when they held a red-carpet parade with players through the city's ritziest shopping district. The average fan elsewhere in the country experienced the march of cars on carpet as a few seconds of cute video. Here, the parade was also a massive, traffic-snarling, afternoon-ruining lump in the middle of town about twice the size of a Presidential motorcade.
MORE ON BASEBALL
Having the All-Stars in KC also meant celebrating the Royals' glory days. A lot. But that brought tons of attention to just how very long ago those glorious days were—and how monumentally inglorious the team has been since. The many 100-loss seasons are one indicator of team's decline, as is not making the playoffs since George Bush was in office. The first one. More galling is the uncomfortable fact that several of last night's All-Stars once wore Royal blue. Game MVP Melky Cabrera, for instance, who was traded last off-season to the Giants. He's hitting .353 with 44 RBI.
If the team has floundered, though, the city has soared. Everybody with a microphone or word processor has praised to high heaven how KC handled the All-Star week. Which is nice. But it all started to seem a bit condescending—like Joe Buck telling a local news anchor that events like the All-Star Game is better in Midwestern cities because "they are a big deal" to people who live there. That's right, Joe. We've never seen a baseball game before. You got the sense that some of these people were shocked to find that a city in flyover country had indoor plumbing or paved roads.
Bad as all it was, though; the hype, crowds, hassle, reliving Royal failure, or the truly, frighteningly inescapable presence of Jon Hamm, there's no question about what was the most annoying part of KC hosting the All-Star Game. That would be enduring approximately 437,000 renditions of "Goin' to Kansas City." It wasn't bad enough that every single band at every ASG-related banquet, cocktail party or concert played it. Then FOX had to air a video history of the song in pregame and use different versions at every commercial break. Not only is playing that song in this city superbly trite—a band is as likely get groans as cheers—it's flat-out illogical. The song, after all, is about going to Kansas City, not already being here—making this the only town on earth where the lyric could never be true.
Now, if you'll excuse me, it's time to go online and buy the All-Star merchandise that was ridiculously expensive yesterday at half the original cost.