The Batman movie I saw days before the shooting was different from the one I saw this past weekend.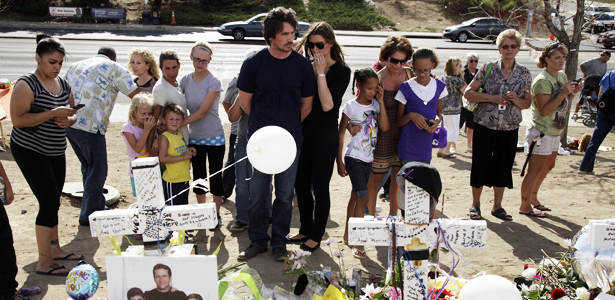 The argument was already underway when my wife and I settled in at the Sunday night IMAX screening of The Dark Knight Rises, but it was pretty easy to piece together what had happened: A couple and a burly guy both arrived at the same open seats at the same time, from opposite directions, and were sparring over who would get them. The confrontation grew heated. The man told the couple that if his friend who was scouting elsewhere in the theater didn't find better seats, things would get "ugly." The young woman defiantly squeezed past him and planted herself in one of the chairs in question.
"Hey, Andrew!" the man immediately yelled up to his friend. "Did you bring your gun?"
The man was, of course, removed from the theater. Police were called to take him out—well, perhaps "summoned" would be a better word, because the cops were already on scene, as they have been for showings of The Dark Knight Rises in New York City since the shooting in Aurora, Colorado on opening night. At any other film, on most any previous evening, this guy's comment would have been an odd thing to say, a peculiar threat to float, but not something that would necessarily get him tossed from the auditorium. This was different, though. "Did you bring your gun?" is not something you say at this movie, little more than a week after what happened in Colorado.