You say you want a revolution, but you never asked for this.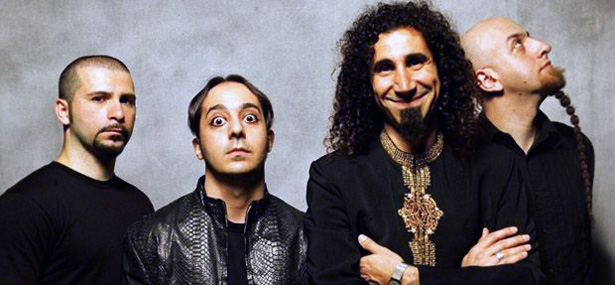 System Of A Down
Few songwriters better exemplify the pitfalls of overtly political songwriting than the top-hatted occasional poet and former System of a Down frontman Serj Tankian. No one's denying that his heart's in the right place, but by God does he write some stridently awful lyrics.
With Tankian's new album out this month, we got to thinking about his work with his former band and about political songwriting in general. We generally have nothing but respect for anyone who wants their songs to do more than rhyme "moon" with "June," but the art of tackling politics in song is a difficult one to master—get it wrong and you come off as either hopelessly clueless or a tedious, proselytizing windbag. So here are some examples of both. To be clear: It's not like we disagree with the political views of these songs (or most of them, anyway). It's just that they're not exactly how we'd choose to try to put across those views.

This post also appears on Flavorpill, an Atlantic partner site.
We want to hear what you think about this article. Submit a letter to the editor or write to letters@theatlantic.com.