Some of us live and die by the list—and it seems we're in good company.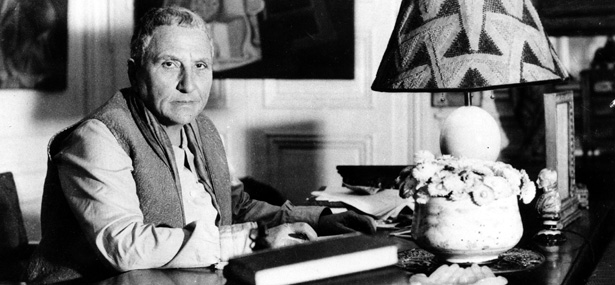 AP Images
This week, we were reminded of one of our favorite moments in Joan Didion's The White Album: when she lists her packing list, incredibly simple and yet so revealing. Lists, of course, are no rare thing in literature, and have many uses, from adding quirk to showing off knowledge, and have storied positions in classic texts like The Faerie Queene (so many different kinds of trees) and The Illiad (200+ lines of Greek chieftains). Inspired by Didion, we spent some time thinking about our favorite lists in literature, from short to impossibly long, from lists that catalogue items to those that follow the train of imagination. Check out the literary lists we think are the funniest, most revealing, most interesting, or flat-out strangest, and if we've missed your own favorite, tell us about it in the comments. And yes, it does not escape us that this is a list of lists. Meta is the way we like it.
---
This post also appears on Flavorpill, an Atlantic partner site.
We want to hear what you think about this article. Submit a letter to the editor or write to letters@theatlantic.com.