These behind-the-scenes films feature affectionate storytelling and built-in killer soundtracks.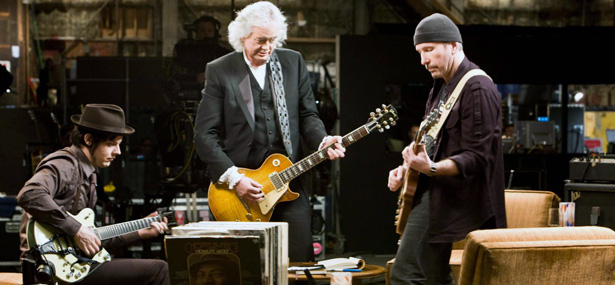 Our favorite of this week's several fine indie releases is Searching for Sugar Man, Swedish filmmaker Malik Bendjelloul's investigative profile of Sixto Rodriguez, a singer/songwriter who should have been a giant star in the early 1970s and instead faded into obscurity (and then became a cult sensation in New Zealand, Australia, and apartheid-era South Africa). Bendjelloul's warm, kind film is both a showcase for terrific music and a compelling human interest story; it deserves a place alongside the best music documentaries. And since it reminded us of them, we compiled a list of our favorite music docs. It's a list that's constantly in flux, so we've included some alternates (as well as where you can see them).
This post also appears on Flavorpill, an Atlantic partner site.
We want to hear what you think about this article. Submit a letter to the editor or write to letters@theatlantic.com.
Jason Bailey
is the film editor at
Flavorwire
. He is the author of
The Ultimate Woody Allen Film Companion
.