Broke and uncertain of what comes next? You're not alone.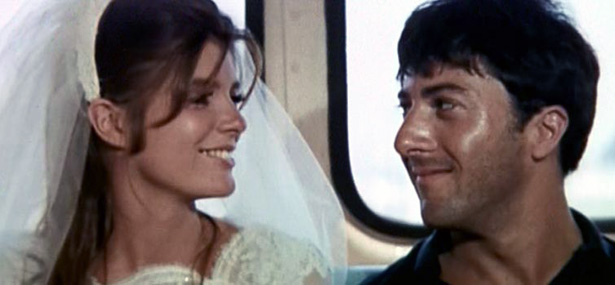 Embassy Pictures
It's that time of year when recent graduates are stricken with anxiety as they enter month three of an extremely difficult job search. Fittingly, the media is rife with terms to describe the unemployed 20-something: Boomerang Generation, No Collar, and now, thanks to a recent Newsweek article, #GenerationScrewed. The piece, which has created a lot of online chatter, blames earlier generations' fiscal irresponsibility for the unemployment epidemic among young people. So, who's an aimless, jobless former humanities major to look to as a role model?
Thankfully, the idle and undirected graduate is no new character in movies. The older, slightly grittier sister of the high school coming-of-age film, the post-grad film perfectly encapsulates the period that sets in when graduates return to their childhood bedrooms and think, "So what's next?" To ease the pain (and boredom), we've gathered our favorite post-collegiate movies.
This post also appears on Flavorpill, an Atlantic partner site.
We want to hear what you think about this article. Submit a letter to the editor or write to letters@theatlantic.com.