Woody Allen's Best 'Bad' Movies
In honor of the underwhelming new 'To Rome With Love,' a ranking of the filmmaker's most underrated works
In honor of the underwhelming new To Rome With Love, a ranking of the filmmaker's most underrated works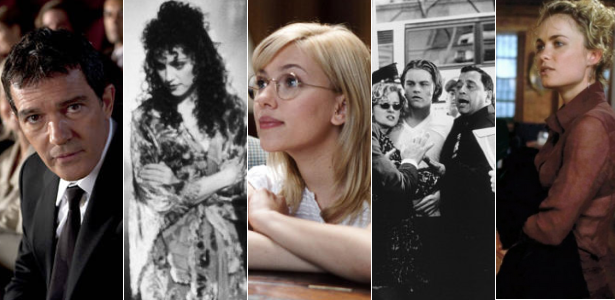 While most of his contemporaries have slowed down, Woody Allen remains astonishingly prolific. The 76-year-old has written and directed approximately one new movie per year since the 1970s, making for a level of productivity that's been both a blessing and curse. His work ethic has gifted us with cultural treasures from Sleeper to Annie Hall to Crimes and Misdemeanors to Midnight in Paris. But, especially in recent years, it's also meant a rise in subpar, superfluous efforts sprinkled between the hits: movies like Small Time Crooks and Whatever Works that seem to have been made primarily so Allen could stick to his annual routine.
The inspired Midnight in Paris, Allen's 2011 offering, became his biggest all-time hit and won Oscars in the process. So the time is right for a less-than-spectacular follow-up, and, like clockwork, the filmmaker offers one with To Rome With Love, which opened in New York City and Los Angeles over the weekend. An Eternal City-set comedy structured as four superficial vignettes, it's a tired, flimsy production centered on mild slapstick and empty insights. Starring Alec Baldwin, Ellen Page, Ellen Page, and other notables, Allen's ensemble piece flops. It's earned mixed-to-negative critical reviews, and a rotten 55 percent on Rotten Tomatoes.
But not every "lesser" Woody movie is actually as mediocre as the RT rating and the general audience reception might suggest. Most film lovers know Allen's classics, but with the theatrical release of To Rome With Love upon us, it's worth looking back at some of the most underrated "bad" movies of the iconic filmmaker's past. Here, we rank the best of the worst—from worst to best.
5. Scoop (2006)
Rotten Tomatoes rating: 39 percent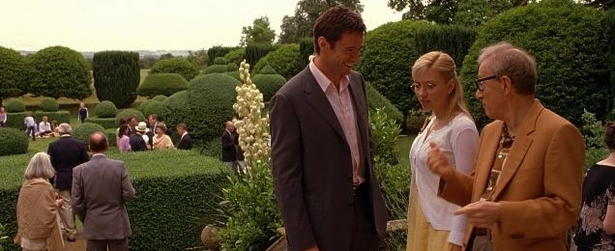 The filmmaker had one of the biggest hits of his recent career with Match Point, so, as per the above-mentioned "Allen Rule," the follow-up would inevitably disappoint critics and audiences. The comedic Scoop, about an amateur reporter (Scarlett Johansson) investigating a possible high-society serial killer (Hugh Jackman), is, in many respects, inconsequential. But it benefits from Allen's familiar worrywart presence in one of his rare latter-day ventures in front of the camera and from Johansson's heretofore largely untapped comic talents.
4. Celebrity (1998)
Rotten Tomatoes rating: 41 percent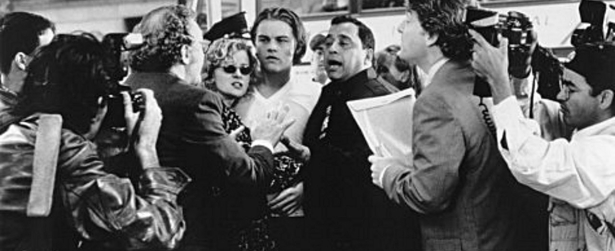 One of the great Allen staples throughout the years has been the Woody doppelganger, in which a well-known actor plays a thinly disguised version of Allen himself. And no example of this has ever offered quite the entertainment value of distinguished, British Shakespearean veteran Kenneth Branagh turning into a mumbling, neurotic Allen stand-in. In the filmmaker's charged, sardonic black-and-white look at the world of A-list celebrities, Branagh plays reporter Lee Simon with Allen's characteristic mannerisms and inflections.
3. Shadows and Fog (1991)
Rotten Tomatoes rating: 55 percent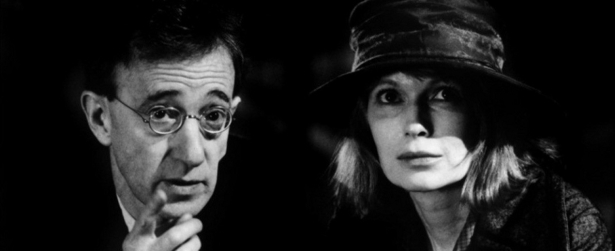 One of Allen's most creatively conceived projects, Shadows and Fog pays tribute to German Expressionism with its Kafka-inspired tale of a nebbish clerk named Kleinman wandering the streets in the dead of night, ruminating on mortality as a murderer stalks his small village. It's an extraordinary technical accomplishment, with cinematographer Carlo Di Palma's work defined by looming, sinister shadows, mysterious fogged-in streets and creatively lit interiors. The narrative is a meandering letdown, but the filmmaker is at the height of his visual powers, and the playful trickery at the heart of the production resonates.
2. You Will Meet a Tall Dark Stranger (2010)
Rotten Tomatoes rating: 44 percent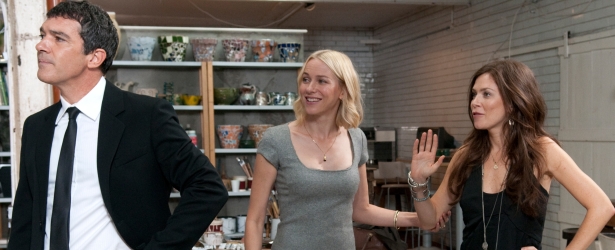 You Will Meet a Tall Dark Stranger is an inconsequential lark, but it's an entertaining one about troubled characters trying to make sense of their conflicting, destructive feelings. There's no gimmick other than the presence of a fortune teller, and the comedy is more subdued than in Scoop, but the film successfully features the oldest device in the book: messy human emotions. It's a minor entry in Allen's prolific canon and it signifies nothing, as the film's narrator reminds us, but sometimes there are pleasures to be found in that, too.
1. Melinda and Melinda (2004)
Rotten Tomatoes rating: 53 percent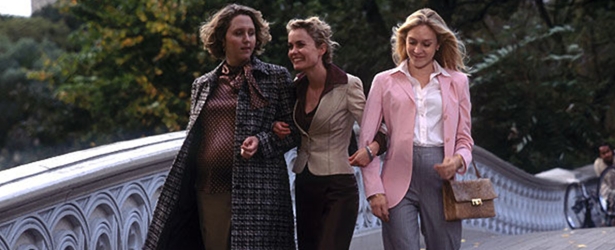 Allen tells a woman's story as both a comedy and a tragedy in this fascinating experimental work that got an unfairly negative rap. Radha Mitchell stars as the troubled Melinda in both narratives, with the comedy and drama weaving her through sticky romantic situations. Allen has always had a keen sense of storytelling traditions, with a famously sharp eye for broad comedy and insightful human drama, and he cleverly fuses that history in a new way here.