Wimbledon, the Flaming Lips, Louis C.K.: The Week Ahead in Pop Culture
A look at the things we're most excited about watching, reading, browsing, and listening to
A look at the things we're most excited about watching, reading, browsing, and listening to: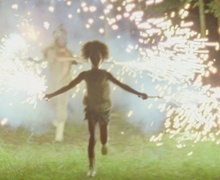 MOVIES
The breakout sensation of this year's Sundance, Beasts of the Southern Wild, sees limited release Wednesday. A strange, surreal, magical tale told from the point of view of a young bayou girl, it—as Robert Levin wrote for The Atlantic in January—"offers a heady Louisiana fever dream and a unique cinematic vision that never spirals out of control." Other critics have raved similarly.
The "stripper with a heart of gold" pop-culture trope gets gender flipped in Steven Soderbergh's Magic Mike, which rounds up Channing Tatum (a former stripper in real life), Matthew McConaughey, and Alex Pettyfer to play dancers.
---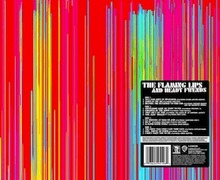 MUSIC
A series of collaborations with musicians ranging from Ke$ha to Bon Iver to Yoko Ono to the (now-estranged-from-the-band) Erykah Badu, The Flaming Lips' The Flaming Lips & Heady Fwends, recorded for a Record-Store Day promotion is better than it has any right to be. The song set saw its initial vinyl release in April, but is available on CD and digitally Tuesday. "Their [the guest artists'] fresh influx of ideas on The Flaming Lips and Heady Fwends creates new flavor profiles for the band's loopy psychedelic slurry," writes Entertainment Weekly.
Brooklyn's A Place to Bury Strangers make murky but catchy rock influenced by New Order, Nine Inch Nails, and the Jesus and Mary Chain. The atmospheric, steadily building lead single "You Are the One" from this week's Worship shows them at their hypnotic best.
---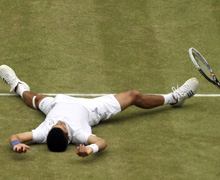 SPORTS
Wimbledon, tennis's poshest tournament, begins on Monday. Serena Williams is still a favorite, despite her first-round flameout in the French Open. And though Rafael Nadal robbed Novak Djokovic of getting a "Nole Slam" by beating him at the French Open, Djokovic will still want to defend his win at last year's Wimbledon.
The NBA Finals are barely over, but it's already time to start thinking about next season: the NBA Draft is on Thursday. The New Orleans Hornets are expected to use their first pick to get University of Kentucky phenom Anthony Davis. Where the rest of the pool goes is more up in the air.
---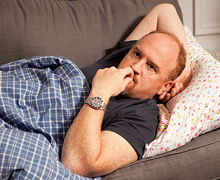 TV
FX debuts its new Thursday-night lineup this week: Louis CK's brilliant Louie returns for its third season, and Russell Brand's new series, Brand X, in which the British comedian promises to "tell the honest truth about all sorts of things," premieres.
But the show that's already getting the most attention is Anger Management, Charlie Sheen's return to television after his far-too-well publicized meltdown and subsequent firing from Two and a Half Men. A word of warning to those watching the show merely for curiosity's sake: If the show does well for its first 10 episodes, FX has agreed to order 90 more.
---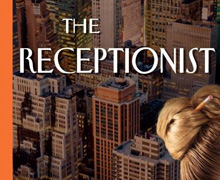 BOOKS
For sale Tuesday:
Two new releases out this week offer insider's glimpses to exclusive, mysterious institutions: The first, The Receptionist: An Education at The New Yorker, recounts Janet Groth's two decades as a receptionist at the toniest of magazines. Groth describes being interviewed by E.B. White, witnessing nearly endless palace intrigue among the editors and authors, and deciding eventually to leave the publication and pursue a career in academia.
The second is the memoir Yes, Chef by Marcus Samuelsson, the award-winning chef who has helmed some of New York City's most celebrated restaurants.