The unlikely stories behind classic films like Blood Simple, Eraserhead, and Reservoir Dogs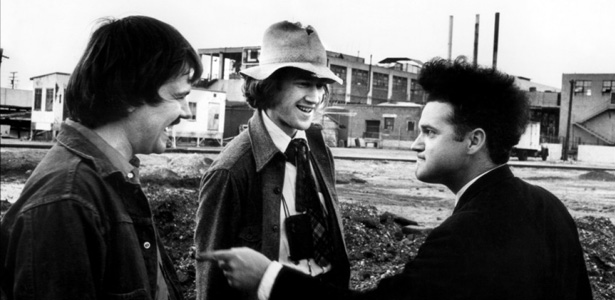 It's been five long years since we've been treated to a new Paul Thomas Anderson film. The 2007 Daniel Day-Lewis drama There Will Be Blood left an indelible impression on audiences, but fans of the Boogie Nights director are ready to see his 1950s-set, Scientology-inspired tale The Master about a cult leader (Philip Seymore Hoffman) who rises to prominence, with a drifter as his right-hand man (Joaquin Phoenix).
Although Anderson quickly established himself as a wunderkind, the road to the filmmaker's first feature wasn't an easy one, as website This Must Be the Place pointed out. See what the talented director had to say about making his first movie Hard Eight below. Then, click through for more words of wisdom, anxious confessions, memories, and the early hopes and fears of other famous directors reflecting on their first feature films.
This post also appears on Flavorpill, an Atlantic partner site.
We want to hear what you think about this article. Submit a letter to the editor or write to letters@theatlantic.com.