'The Voice': Leroy Neiman on Frank Sinatra
One of the last works of a quintessential American artist

AP Images
I'll leave it to the critics and to the fans to write their obituaries and appreciations and evaluations of the life and work of Leroy Neiman, the contemporary and accessible artist who captured the bold and the beautiful of the American scene for so many decades. Instead, one day after Neiman's death, I want to briefly note my favorite Neiman work: "The Voice," a haunting, vivid seriograph Neiman produced in 2002. Here is what it looks like: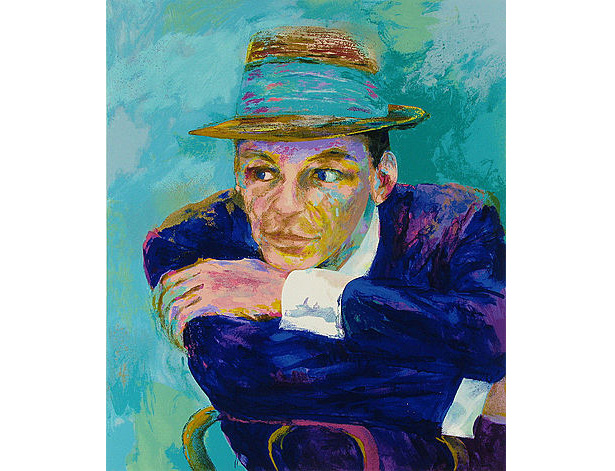 And here is Neiman talking about how he produced it. The idea, Neiman said, was to capture Sinatra listening to his own voice:
Sinatra himself has been gone now for 14 years—an impossibly long time, it seems. But when you look squarely at "The Voice," when you look into the eyes Neiman gave to Sinatra, when you linger on the royal purple and the hat and the hand and the cuff and the cufflink, it feels as though he's never left. And that, I submit, says as much about Neiman's extraordinary talent as it does about Sinatra's blessed gifts.