The clashes that occur when you put two massive egos on the same marquee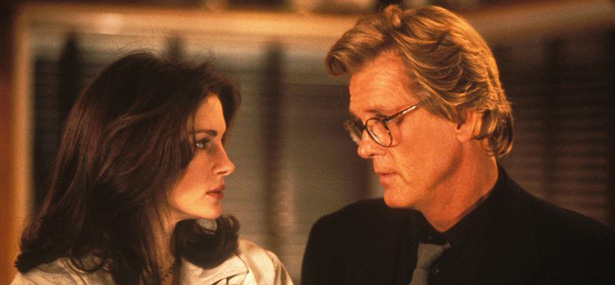 Everyone loves celebrity conflict, which is why we're assuming our post a couple of weeks back on actor/filmmaker feuds generated such a huge response. It's humanizing to see that cultural icons squabble about the same petty stuff that we do in the workplace.
Performers and auteurs aren't the only source of on-set friction however; the Hollywood history books are filled with cases of co-stars going after each other with everything they've got. You'll find a few of the most famed examples below.
This post also appears on Flavorpill, an Atlantic partner site.
We want to hear what you think about this article. Submit a letter to the editor or write to letters@theatlantic.com.
Jason Bailey
is the film editor at
Flavorwire
. He is the author of
The Ultimate Woody Allen Film Companion
.