Series that perfected the art of meta television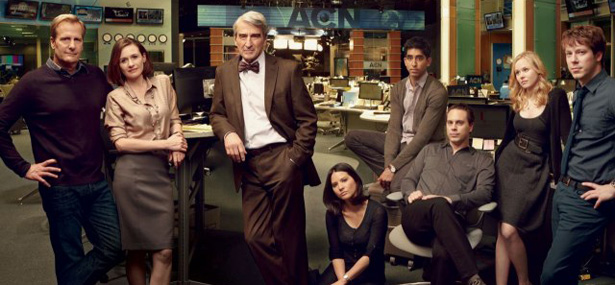 Have you watched The Newsroom, TV fans? And did you love it, or did you agree with most critics, who were put off by Aaron Sorkin's condescending sermonizing, too-similar characters, and questionable representation of how TV journalism works?
Although we had originally intended to give The Newsroom at least three episodes to win us over, we found the premiere—which critics seem to agree is the best episode they've seen—so off-putting that we might have to give up now. Thankfully, for those of us who were particularly looking forward to a TV show about the making of a TV show, there are plenty of great series out there to take its place. From The Mary Tyler Moore Show to 30 Rock, we've rounded up the ten best TV shows about TV shows.
This post also appears on Flavorpill, an Atlantic partner site.
We want to hear what you think about this article. Submit a letter to the editor or write to letters@theatlantic.com.