From Eyes Wide Shut to Planet of the Apes, iconic directors' most ill-advised film ventures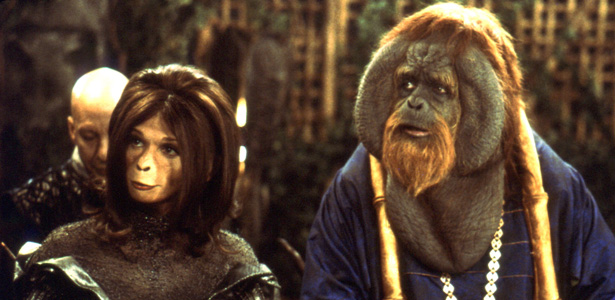 We're approaching the 26th anniversary of the film that George Lucas would love to forget: Howard the Duck. The filmmaker produced the failed Marvel comic adaptation about an alien duck that tries to save humanity and romances Lea Thompson during his quest. Although Willard Huyck directed the flop, it's every bit Lucas's movie, released under his production and special effects banners Lucasfilm and Industrial Light & Magic. The now cult film's 25th anniversary passed largely unremarked upon last year, and fans have been unhappy that no Blu-ray release is in sight. Slashfilm is reporting that Howard groupies and Marvel COO Joe Quesada are rallying for an HD version. You can watch their video plea here.
In the meantime, news about the "worst" movie got us thinking about other filmmakers and their biggest cinematic missteps. Take the good with the bad below.
This post also appears on Flavorpill, an Atlantic partner site.
We want to hear what you think about this article. Submit a letter to the editor or write to letters@theatlantic.com.