'Prometheus,' Belmont, Big K.R.I.T.: The Week Ahead in Pop Culture
A look at the things we're most excited about watching, reading, browsing, and listening to: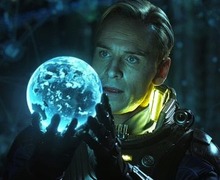 MOVIES
In theaters Friday:
Ridley Scott journeys back to the sci-fi world of Alien for Prometheus, a much-buzzed-about thriller that sees characters played by Charlize Theron, Noomi Rapace, Michael Fassbender, Guy Pearce and others visiting another world in search of extraterrestrial civilization--and coming upon something horrifying. "Scott's determination to see his often loopy ideas through gives his film a single-minded vigour rarely found in pictures of this scale," writes The Daily Telegraph.
A strange, real-life classified ad inspired Safety Not Guaranteed, a comedy by the producers of Little Miss Sunshine that's currently sporting a 100-percent Rotten Tomatoes rating.
---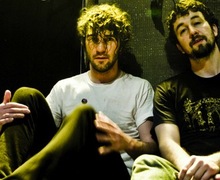 MUSIC
On sale Tuesday:
Feeling nostalgic for teenage optimism? The hard-driving, lyrically direct, huge-sounding rock of Japandroids will do: Put it on, and your day becomes more epic. Celebration Rock, their third album pulls from punk and classic rock, and never flags in its quest to inspire the fist jabs to the sky. Take a listen at NPR
Mississippi rapper Big K.R.I.T. has built a fan base and grabbed critical acclaim over the past few years with a series of mix tapes and guest spots that made him the face of the South's new, emotionally honest, party-starting rap underground. His debut, Live From the Underground, is finally seeing the light of day.
---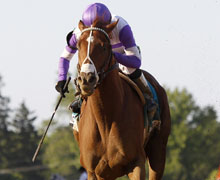 SPORTS
The French Open continues this week, concluding with the women's finals on Saturday and the men's finals on Sunday. It's already been an exciting tournament, with Serena Williams' unprecedented first-match flameout, with more to come in the week ahead.
The third leg of the Triple Crown, Belmont Stakes, is run on Saturday. If I'll Have Another, the horse that won this year's Kentucky Derby and Preakness, wins this race as well, he'll be the first Triple Crown winner in 34 years.
Hockey's Stanley Cup Finals could wrap up this week; the Los Angeles Kings lead the series so far, 2-0, and could sweep the New Jersey Devils by Wednesday if they continue to dominate.
---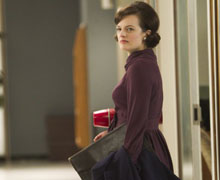 TV
Season five of AMC's Mad Men wraps up Sunday, but thanks to showrunner Matthew Weiner's legendary secretiveness, there's no telling what the finale will hold. Several unresolved storylines hang in the balance—Peggy's new job; Lane's embezzlement; Megan's acting aspirations—but it's unlikely all (or even any) of them will be settled when the season draws to a close.
Summer TV is notoriously brainless, and Oxygen's The Glee Project, which has its season two premiere on Tuesday, is by no means profound. Still, it's more fun and more compelling than most of its summertime peers—and, at least for some diehards, it's eclipsed Glee itself as the best show on TV for great singing.