She was smart—scary smart.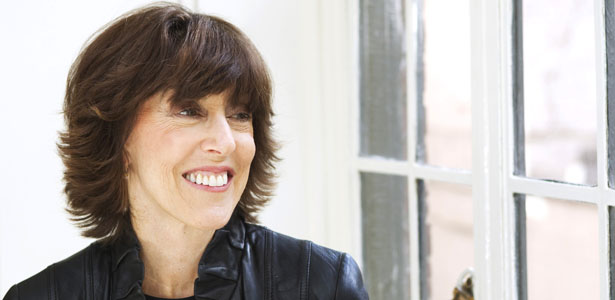 AP Images
From the time I started writing about food—the time I started writing, really—Nora Ephron was my ideal reader, the audience of one I hoped would somehow see my stuff and think the voice worth listening to. Her pieces in Esquire and New York were always smarter and sharper than anyone else's—and funnier, yes, but in a way, like her friend Calvin Trillin, that earned its humor from dogged reporting, and that slipped in punchlines with devastating slyness.
That meant an edge. In pieces like the 1976 "The Bennington Affair," about the scandal around a young college president, nobody looked good; she never lost that edge, however veiled in humor, as when in 2005 she called out Bill Clinton's charismatic but unrelenting hypocrisy. When she came to my college to speak at an afternoon gathering, she had a reputation for being scary-smart, with a cautionary emphasis on the "scary": if you said something clueless or otherwise unsophisticated, she would wave you away with a look or a literal wave of the arm. When I was first writing for magazines and asked her advice about finding sources for a story, she started by saying, "I shouldn't have to tell you this."
Related Story
But then—the key fact—she told me. She made time for young people, always. When I was working at my first jobs, she would take me to Harman's, on East 49th Street, her favorite lunch counter, for BLTs and advice; later, during the life of The Food Channel on TheAtlantic.com, she would recommend young writers to me and watch and cheer their progress. The scary part of her that had once led a friend to say to me "I keep waiting for her to let me have it" seemed to evaporate, and leave in its stead distilled, pure generosity. Kurt Andersen, another friend, got that distillation in a tweet: "Every time I saw Nora Ephron, I felt like I'd lucked out. So smart, so funny, so wise, so clear-eyed, so kind, so incandescent and *good.*"
And, of course, she mapped out the food world as we know and work in it. Her 1968 piece on the warring camps of the Food Establishment made food seem gossipy, fun, and worth a smart, ambitious journalist's time, something it certainly hadn't before (David Kamp gave new life to that era in his 2006 book The United States of Arugula; Thomas McNamee's recent biography of the figure she called "the most powerful man in the Food Establishment" shows Craig Claiborne to have been a tireless, adventurous, but pretty unhappy fellow, as I wrote in a recent review of the book).
She never lost her love for food, as this compilation of her pieces on the Huffington Post shows. As she became more and more successful she became less and less jaded. She loved the new. She loved adventures. She was very good at saying yes, as this typically big-hearted tribute by Ed Levine demonstrates—just look at her tasting pastrami for a Serious Eats taste-off. (See also Sam Sifton's piece about daring to make Nora Ephron's meat loaf for Nora Ephron; her measured but encouraged reaction leads him to conclude, "Sometimes New York is the greatest city in the world.") When she came to the James Beard Restaurant Awards ceremony at Lincoln Center, (accompanied by the writer Ariel Levy, whose New Yorker profile bears re-reading), she said, wide-eyed, "Oh my G d, it's as if every chef you ever wanted to meet was putting wonderful things for you to eat right in front of you all at the same time! I've never seen anything like it!"
And of course she turned that love of food into what I hope will be remembered as her best movie, Julie & Julia, with typical generosity sweeping her friends up into it. I was one of the many, like Ed Levine, who got to be an extra (unlike Ed, it was a complete surprise to me—she'd invited me to watch Meryl Streep become Julia, and it was more than enough for me to watch three successive takes of a late-'40s Paris scene of Child meeting her future collaborators, in each one of which Streep became more and more recognizably, caricature-free Child). Taking an unjaded leaf from Ephron's book: It was one of the most fun and exciting days of my life.
It's her voice I'll remember. A number of her relatively recent pieces are, simply, structured perfectly, like this 2006 New Yorker piece on her falling in and out of love with an apartment, or these two 2007 New York Times op-ed pieces about not recognizing people at parties and getting over email, both of which I pretty much memorized as soon as I read them. Realizing what we've lost by reading them is even sadder than the list of things she will and won't miss that ends her most recent book, I Remember Nothing, which we now know she wrote while facing mortality.
And her example. Here's what her close friend Arianna Huffington had to say on Morning Joe this morning, with bonus video clips of funny Ephron interviews. Read the tribute she posted last night, but watch to hear her summarize a life: After noting that Ephron was nominated for three Oscars, she says, "If there were an Oscar for friendship, she would have had a shelffull."