Nora Ephron Made Chick Flicks for Everyone
Her movies offer a lot to both genders: familiarity for women, instruction for men.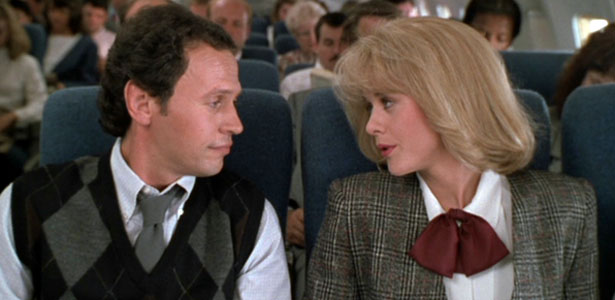 MGM
Author, director, and screenwriter Nora Ephron died Tuesday from complications from acute myeloid leukemia. She was 71.
Though Ephron was a prolific essayist and wrote several best-selling books, she's best known for making films that appealed to women. And they did: Sleepless in Seattle, You've Got Mail, Julie & Julia, and, most especially, When Harry Met Sally are romantic-comedy classics, movies women watch over and over, either alone or together, because they say something familiar and true: The Empire State Building is romantic; long email chains about books and music are thrilling; tackling—and conquering—a new recipe is satisfying;and, yes, it is very, very difficult for men and women to be just friends.
But it's Ephron's deep understanding of women that makes her movies valuable to everyone, regardless of gender. As James Parker pointed out in a 2009 column in The Atlantic, Ephron's movies offer a lot to men as well. He wrote:
Would the world be a better place if everyone who queued up this summer to see Inglourious Basterds had been treated instead to a surprise screening of Ephron's Julie & Julia? After the initial bloodletting, I think it probably would.

.

...

Ephron's work in particular is shadowed by a sense that we have degenerated from an era of great verve and classiness into, you know, where we're at: pallid, secondary, watered down. No lusty screwball chemistry between Tom Hanks and Meg Ryan, just a fizzle of technologized yearning--she hears him on the radio in Sleepless in Seattle, she talks to him on the Net in You've Got Mail. Almost-stalkings take place: a twitch of the dial, and these would have been rather dark pieces.

Julie & Julia silhouettes the loud and irresistible rise of Julia Child against the fitful overcomings of Julie Powell, a young wife in present-day Queens who is working her way through Child's Mastering the Art of French Cooking. Julia is outsize, pre-orgasmic in her exclamations, a woman with a knack for bliss: she can be mystically sated by a mouthful of buttered fish. (The entire organism of Meryl Streep is in motion for this performance--her nostrils are like a second set of eyebrows.) Julie, meanwhile, is ... blogging about Julia. Tippy-tap, go her fingers on the keys. "You're the third-most-popular blog on Salon.com!" cries her husband, as audience members roll insensibly under their seats.
Ephron's ability to render her female characters at moments of triumph, failure, insecurity, and joy is comforting to women—and instructive to men.
Here, Parker discusses a scene from When Harry Met Sally alongside a moment from What Women Want, a film by Ephron's fellow female filmmaker Nancy Meyers: