'Guys Told Me to Get Lost': Billie Jean King on Playing Tennis Before Title IX
An interview with former champion about the past and future of the sport she once dominated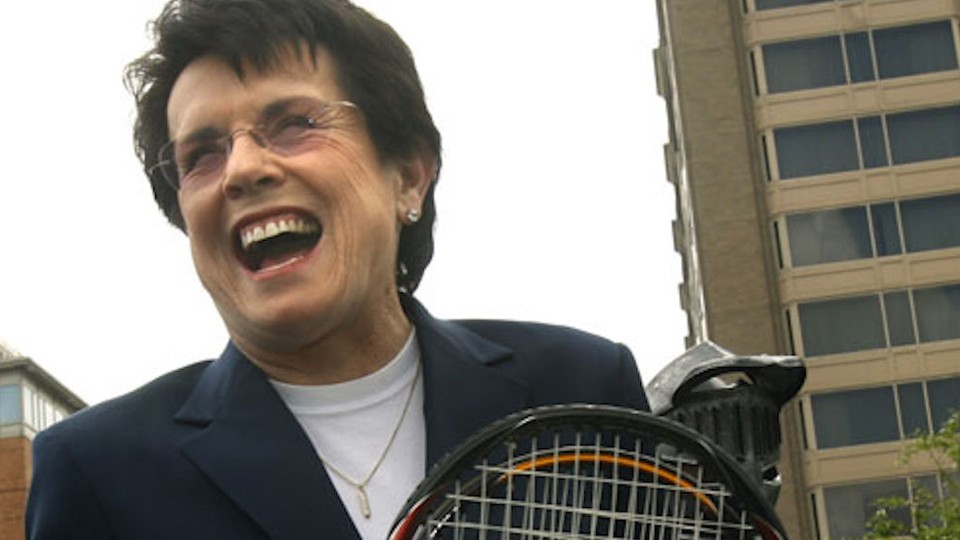 One of most successful and influential female tennis players in American history, Billie Jean King was a pioneer for equal athletic opportunities for women and one of the earliest supporters of Title IX—which celebrates its 40th birthday today. King, who famously beat Bobby Riggs in their 1973 Battle of The Sexes, won 12 Grand Slam singles titles in her career. She spoke at the premiere of Sporting Chance about the impact of Title IX on her life, her motivation for playing Riggs, and the grueling nature of pro tennis today.
---
You grew up in an era without Title IX. What disadvantages did you face?
In the '60s, I went to California State College. I worked two jobs, and I was fortunate to have those, and I thought I was living large. But just 30 miles away, [future world No. 1] Arthur Ashe had a scholarship to UCLA, and Stan Smith, who became No. 1 as well, had a full scholarship to USC.
How were you involved in the passage of Title IX?
I started hearing rumblings in the early '70s about Title IX, and then I did go and testify and try to help push it through. And it was really important that I beat Bobby Riggs the year after, because I knew that wasn't just a tennis match, it was about social change. And we'd just started the women's professional tour [in 1974]. So all of these things were happening at the same time.
Related Story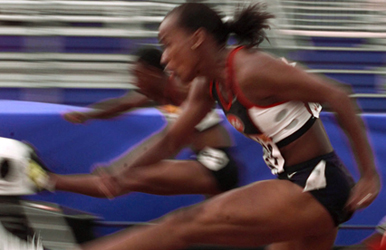 Did Title IX factor into your decision to play Bobby Riggs in the Battle of the Sexes?
Not originally. Bobby followed me around for two or three years, and I kept saying, "No, I don't want to play you." So he asked Chris Evert and others, and then Margaret Court said yes because it was for $35,000. When she lost, I knew I had to play him, because I thought [women's tennis players] were at stake, and then with Title IX having just been passed, I had even more of a reason to play him.
You helped found the women's pro tour. What was the reaction of male tennis players to the WTA?
I wanted the men's and women's tours to be together, but the guys told me to get lost. And that was not fun, because they were my friends. These were the guys I went dancing with, ate dinner with, had fun with. And when it got down to the real nuts and bolts and the money started to enter the picture, they didn't want to share any of it.
What would you change about tennis today?
I would like the guys to play only two of three sets [at Grand Slam tournaments], because I know we're wearing them out, and I want them to last longer. The [Roger] Federers, the [Novak] Djokovics, the [Rafael] Nadals, I want them to play forever. The way we set it up is so demanding physically now. My generation was like pitty-pat compared to them, and it's too much for the guys. I think it cuts off about five years of their careers, and I wish they would play longer.
What about recent calls for women to play best three-of-five sets, like men?
Girls are willing to play three out of five sets. They won't let us play three out of five. But I don't want the girls playing three out of five. I don't want the boys playing three out of five. It's too much. We have a hugely long season, so we don't get time off like other sports.
It'll lengthen careers, especially for the guys. The guys are so unbelievably fit. Djokovic and Nadal in the Australian Open this year, they were totally spent [Ed. Note: Djokovic won the marathon final in five hours, 53 minutes]. You play a couple matches like that, it takes years off your career. You only have so many miles in your legs.