'Girls,' Usher, LeBron vs. Kevin: The Week Ahead in Pop Culture
A look at the things we're most excited about watching, reading, browsing, and listening to: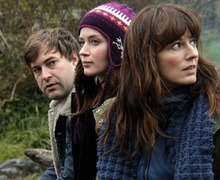 MOVIES
In theaters Friday:
Rising indie-comedy auteur Mark Duplass's latest film, Your Sister's Sister, sees Duplass playing a depressed 30-something who retreats to a cabin in the woods—only to become romantically entangled with the sister (Rosemarie Dewitt ) of his best friend (Emily Blunt). "This convoluted set-up in place, three actors with extraordinary chemistry play it all out to the end, and somehow the feeling deepens, even as the jokes spiral out of control," writes New York's Logan Hill.
The Glee/Moulin Rouge! modern-musical formula gets applied to '80s hair metal in Rock of Ages, whose cast includes Tom Cruise, Russell Brand, Catherine Zeta-Jones, Malin Åkerman, Paul Giamatti, Bryan Cranston, Alec Baldwin, and Mary J. Blige.
---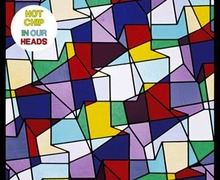 MUSIC
On sale Tuesday:
British dance/electro/soul weirdos Hot Chip have been making tuneful but artsy club songs for the better part of a decade. Their fifth album is getting called one of their best: "listening to In Our Heads, you do wonder why a band who make music this good and this unique aren't huge stars," writes The Guardian.
Usher, the reigning king of commercial R&B, blew minds earlier this year with his irresistible, "electrosoul" single "Climax," produced by Diplo. Hopefully, the rest of Looking 4 Myself is as surprising and as awesome.
---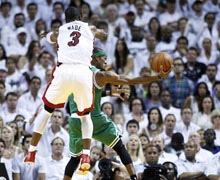 SPORTS
The NBA Finals begin on Tuesday, and it's hard to imagine a more exciting matchup. The Miami Heat, with their Monstars-esque trio of LeBron James, Chris Bosh, and Dwyane Wade, are returning to the series for a second year in a row, trying to avenge their embarrassing loss to the Dallas Mavericks last year. They're up against the scrappy, young, Kevin Durant-led Oklahoma City Thunder, who are hungry for a Finals win, which the team hasn't captured since 1979, back when the franchise was the Seattle SuperSonics.
Golf's U.S. Open starts on Thursday, at San Francisco's Olympic Club. The course has a long history of producing upsets, including a surprising Arnold Palmer loss in 1966. So Sunday's final round could produce a winner few people have heard of.
---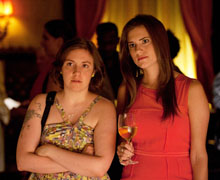 TV
The freshman season of HBO's Girls ends on Sunday. Now that the initial hype and controversy that surrounded the show has died down, it's worth tuning in for a pretty simple reason: Girls is entertaining.
For the 13 seasons it ran in the late '70s through early '90s, Dallas was one of the most popular shows on television. Starting Wednesday, TNT is bringing the Ewings back to TV for Dallas continued. It's not a reboot, but rather a continuation of the series, focusing on the younger generation of the oil- and cattle-rich family.