How much would you pay for a gold replica of your own head?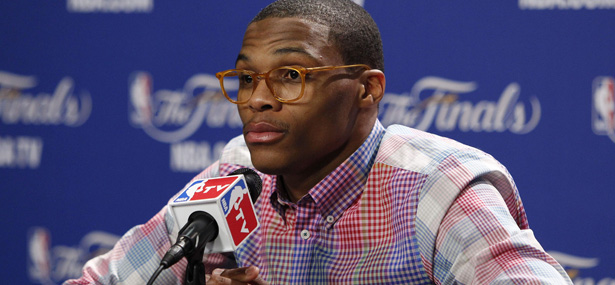 MORE FROM BLEACHER REPORT:
The OKC Comeback Guide
Rising NBA Draft Picks
Is Garnett Retiring?
---
With the Miami Heat possibly about to win their first championship of the LeBron James era, King James has naturally been getting the 24-hour-a-day news treatment by the sports media. Then again, when isn't LeBron dominating the news?
Even LeBron's famous headband regularly makes headlines. Almost anytime he changes it up, tosses one to a fan, or doubles up on the headbands, it's a newsworthy event. But James isn't the only athlete with newsworthy accessories.
At least LeBron's is practical and serves dual purposes, which is more than can be said for a lot of other athlete accessories. Some memorable ones over the years have been functional, but most have been ridiculous.
Let's take a look at some memorably ridiculous accessories over the years:
This post also appears on Bleacher Report, an Atlantic partner site.
We want to hear what you think about this article. Submit a letter to the editor or write to letters@theatlantic.com.