The critics who weighed in on legends in the making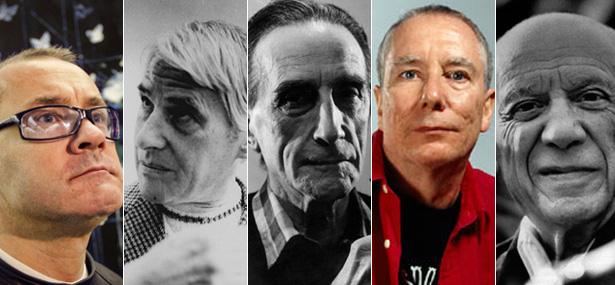 AP
Picasso visited Paris for the first time in 1900. The city had such a profound effect on him, he returned the following year with 100 paintings in hand, hoping to land a show. The 19-year-old painter was introduced to Ambroise Vollard—the same dealer who sponsored the works of Cezanne and other notable artists—who immediately secured a spot for him at a gallery on the prestigious Rue Laffitte. Picasso was unknown at the time, but the 75 paintings that ranged from moody portraits to representational works featuring landscapes, prostitutes, and society ladies, proved he was extremely talented and driven.
Today marks the 111th anniversary of Picasso's Paris exhibition. The few critics that did attend the show gave him favorable reviews. Years later, the painter's exhibit in Switzerland drew enormous crowds and the criticisms of some very prominent figures. Look below and see what other reviewers had to say about famous artists throughout history during the early part of their careers.
This post also appears on Flavorpill, an Atlantic partner site.
We want to hear what you think about this article. Submit a letter to the editor or write to letters@theatlantic.com.